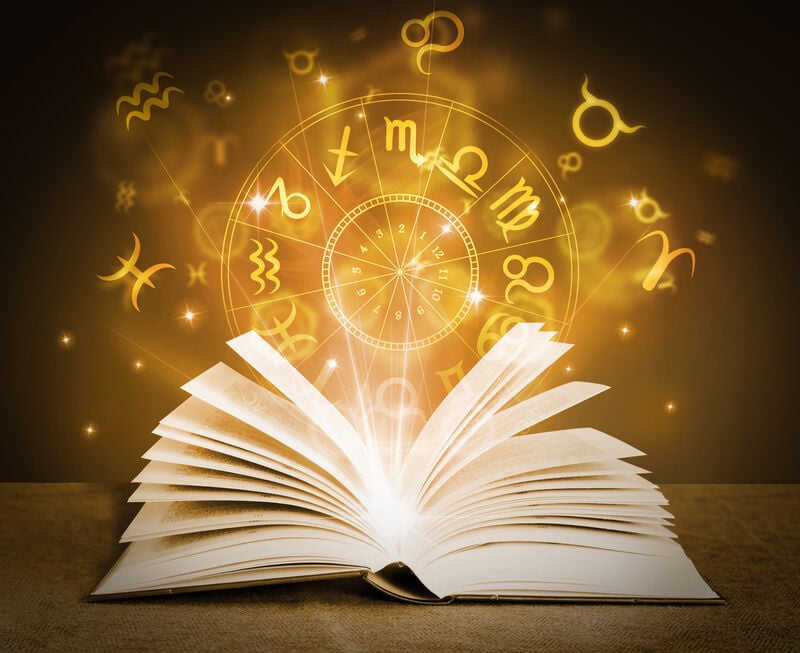 Image by

blastingnews.com
Astrology deals with the study of the zodiac itself and its influence on individuals. It also gives a more in-depth look at what the stars, planets, and celestial arrangements mean at any given time, and how they may change or impact a person as well as their daily life.
There are many books written on the subject that will help get anyone acquainted with the ability to explore their fate and their fortune as determined by the heavens. Here are just a few amazing book recommendations to get your astrology adventure started!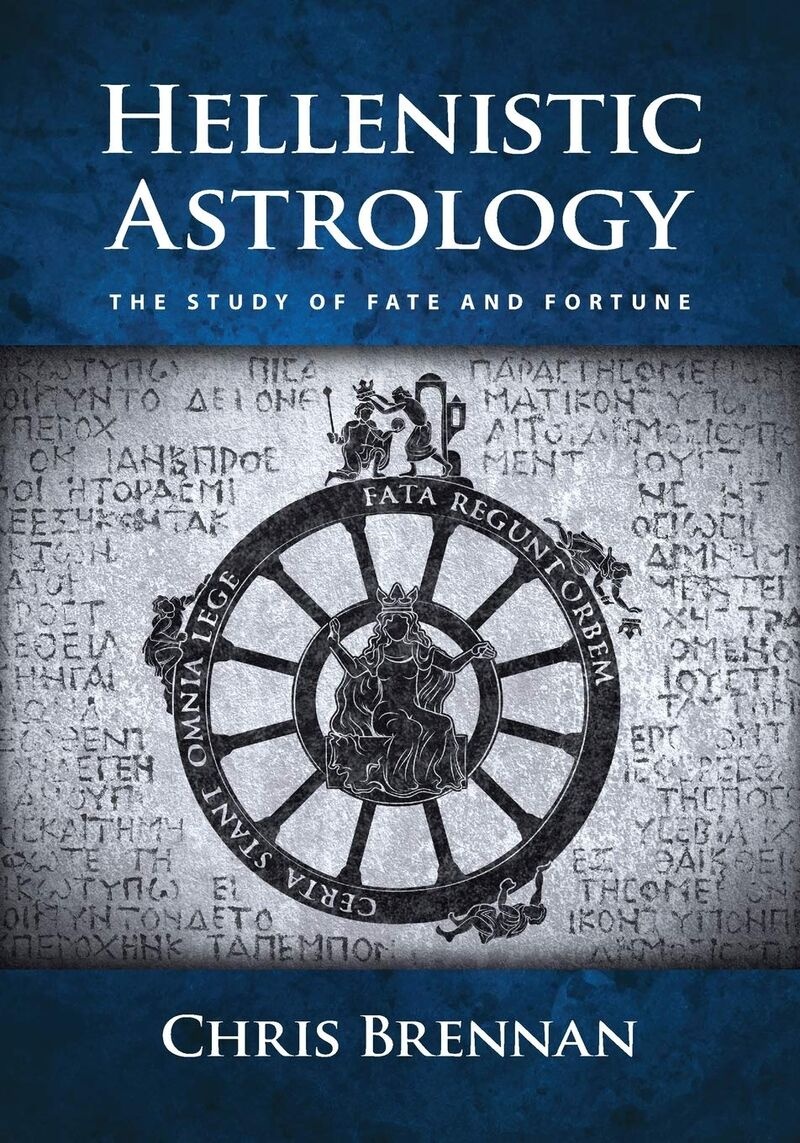 Image by

wn.com
Hellenistic Astrology: The Study of Fate and Fortune
Chris Brennan is well known in the astrology world, for he both writes and hosts the very popular "The Astrology Podcast." In his book "Hellenistic Astrology: The Study of Fate and Fortune," he breaks down the thought process and philosophy of ancient astrology, the history and methods of practice at the time when the art was being conceptualized, and how those concepts have adapted to contemporary astrology.
Brennan's book is something like a bible for astrology lovers, covering both the traditional and ancient as well as the modern and practical application of the art. It's a must-read for both newbies and nerds alike and, coming from such a treasured source as Brennan, it's sure to be worth the read.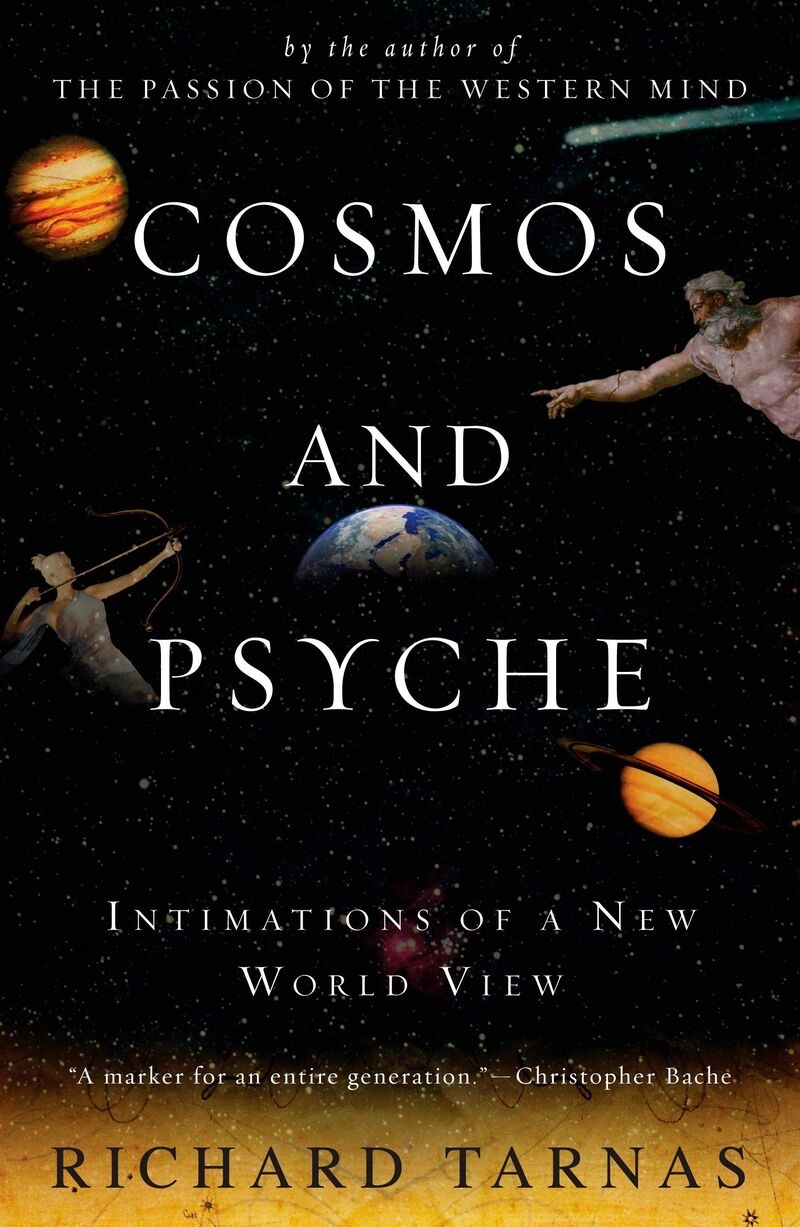 Image by

goodreads.com
Cosmos and Psyche: Intimations of a New World View
Richard Tarnas's book is a big-picture book - not that it has a lot of pictures in it, but rather that it covers larger cycles of time such as years of a person's life or decades of humanity. It looks at the larger imagining of time as influenced by the stars and the cycles of the planet.
The book is one of the longest in an astrologer's library, containing nearly 600 pages. However, it is very important to understand the parallels between times - looking at how planets affected the course of history in order to understand how they may affect the future. Overall, it's an incredibly important book to read.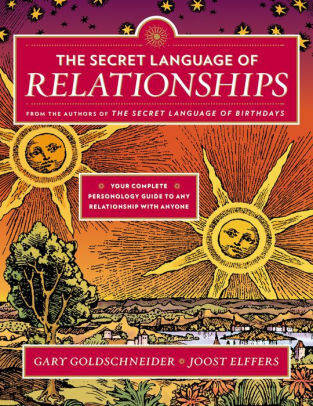 Image by

fastbox.su
The Secret Language of Relationships
The power duo of Gary Goldschnider and Joost Elffers created a book with over a thousand - 1,176, precisely - combinations of personalities. They allow for exploration of all sorts of relationships, from familial and platonic to romantic, and an examination of how they affect your life according to your star sign and your birth chart.
The book, while undoubtedly complex and well researched, is still a great opus for beginners, even serving as a helpful conversation starter or tabletop book for a living room coffee table. It will help you find the strengths and weaknesses in your relationships as well as solutions for problems that may spring up in any given couple. Truly a must-read!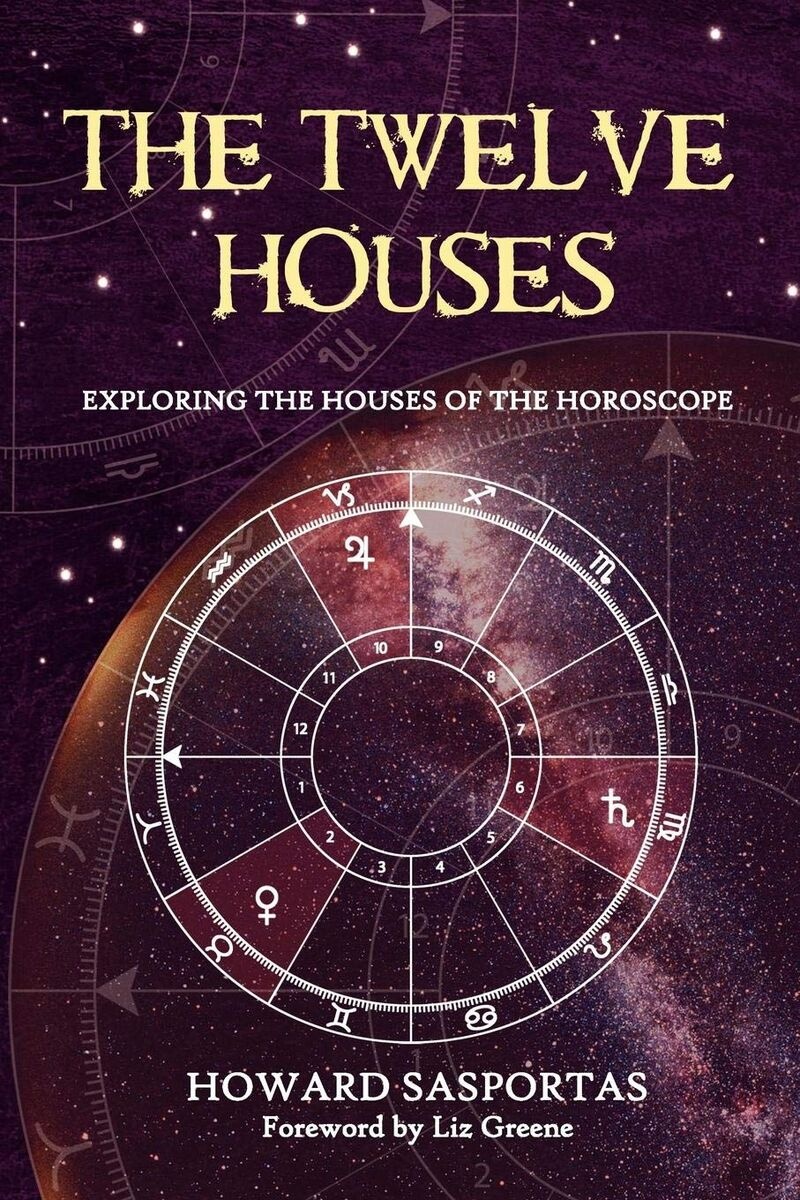 Image by

amazon.co.uk
The Twelve Houses
Another basic vocabulary word for aspiring astrologists is the "houses" and "zones." These are basic concepts that a potential astrologer needs to understand, as well as the reading of charts. The book "The Twelve Houses" is a great guide for these concepts, and it will take you on a journey throughout the different sections of the sky.
Howard Sasportas's writing is descriptive and memorable, and while it is not the easiest to understand for an absolute beginner, once you have a bit of astrology under your belt, the book will be easy to follow and incredibly helpful.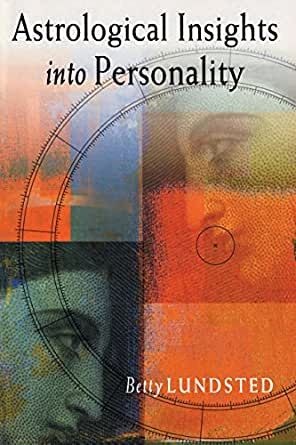 Image by

amazon.ca
Astrological Insights into Personality
Betty Lundsted has written an amazing book that combines both astrology and psychology. In the opus, she explores Jungian principles, the concept of anima and animus, and deftly examines how astrology can explain family dynamics.
The book holds a mirror to your life, so it is certainly not a book for the faint-hearted or for those unwilling to reflect upon their own lives and choices. Lundested's grasp of the human psyche and understanding of how the stars and planets influence our lives is a wonderful combination and a must-read for all advanced students.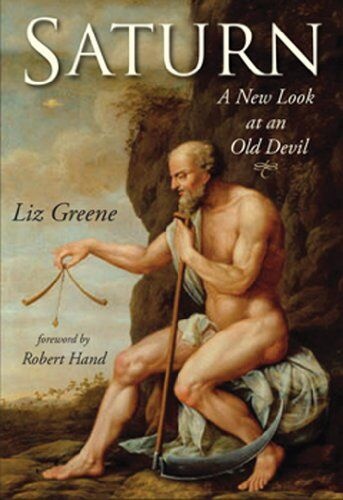 Image by

amazon.com
Saturn: A New Look at an Old Devil
For advanced students who are already aware of all the dangers that Saturn can signal, Liz Greene's book about the infamous planet will enhance your knowledge, understanding, and ability to deal with it. Saturn is a very difficult planet, so a guidebook focused on it is essential to any serious astrologer.
Saturn is the planet of disappointments, struggles, and limitations. However, Liz Greene's book, "Saturn: A New Look at an Old Devil," doesn't just cover the difficulties Saturn heralds. It also is a very helpful instruction manual for how to find wisdom and strength even through adversity, which is of course essential not just for astronomers but for everyone.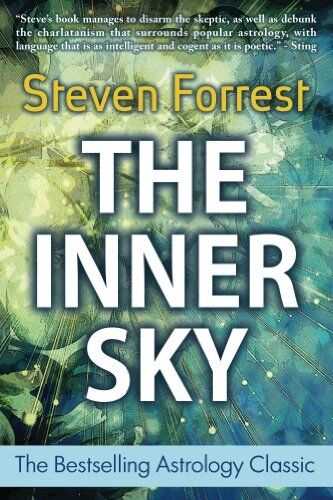 Image by

forrestastrology.com
The Inner Sky
Steven Forrest has written over a dozen books about astrology, and "The Inner Sky" is one of his most beginner-friendly books, in which he writes about the different zodiac signs, embedding his descriptions with playful humor, honesty, and poise.
It's a wonderful astrological primer that helps beginners seek a more basic understanding of moon signs, in addition to sun signs. For more advanced students who want to deepen their perspectives, this is also a very important book, which serves as a refresher of the basics and shows new perspectives.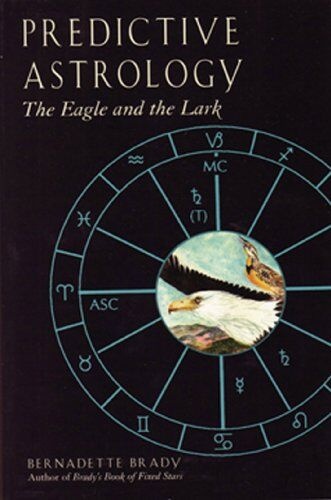 Image by

solsticepoint.com
Predictive Astrology: The Eagle and the Lark
Bernadette Bradv's book is highly recommended by the likes of Katie Sweetman. "Predictive Astrology: The Eagle and the Lark" is by no means a beginner book, but it is a necessary one for all aspiring astrologers to read at some point on their journey.
Bradv's work explores the idea of cycles of time as it is connected to astrology, and explains how to predict events and occurrences in your life based on your birth chart and the current make-up of the planets and stars. It isn't a task for a beginner, but if it's a skill you want to master, this is the book you must read.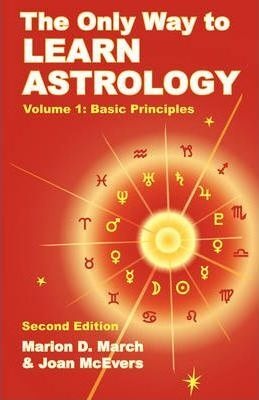 Image by

astrocom.com
The Only Way to Learn Astrology
A beginners' book to help explain and understand the basic concepts and foundations of astrological practice, "The Only Way to Learn Astrology" by both Marion March and Joan McEvers is the first book in a multivolume series that attempts to cover as much ground as possible.
The book aims to "bring the stars down to earth" and allow them to be more accessible for the average reader as well as those who have very little understanding of what astrology even is.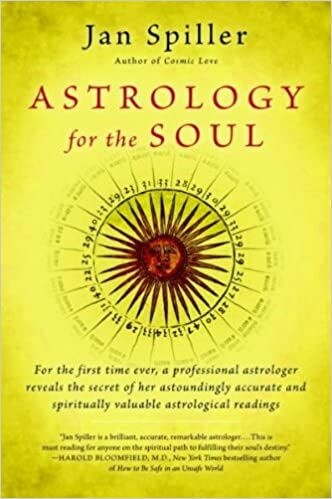 Image by

aragec.com
Astrology for the Soul
Jan Spiller's "Astrology for the Soul" is perhaps not as well known as some other books on the list, but it's a book that works as a wonderful introduction to the art. It deals with more unconventional methods of astrology, like the North Node, but it covers those processes with a clear and concise methodology that makes them completely understandable to any first-time-readers.
Additionally, "Astrology for the Soul" is a deeply personal book, which really gets into the heart of a person. The book is written in a way that speaks to every individual, finding a way to understand the reason a person may search for themselves in the stars.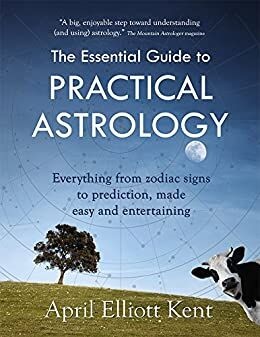 Image by

alamy.com
The Essential Guide to Practical Astrology
Janelle Belgrave, who writes for Refinery29 and Rookie, has this to say about April Elliott Kent's book: "This is a wonderful basic guide book that's filled with everything an astrology student needs to know. Written in a friendly, easy-to-understand tone that draws the reader in, pick this book up if you want to learn more about zodiac signs."
April Kent also includes lots of ways to plan around different star-cycles, such as planetary rotations and moon cycles. Planning for these cycles is of course very important, because if you have significant work, events, or challenges to take on, then make sure you undergo them during appropriate planetary cycles so as not to become even more challenged by the inappropriate timing.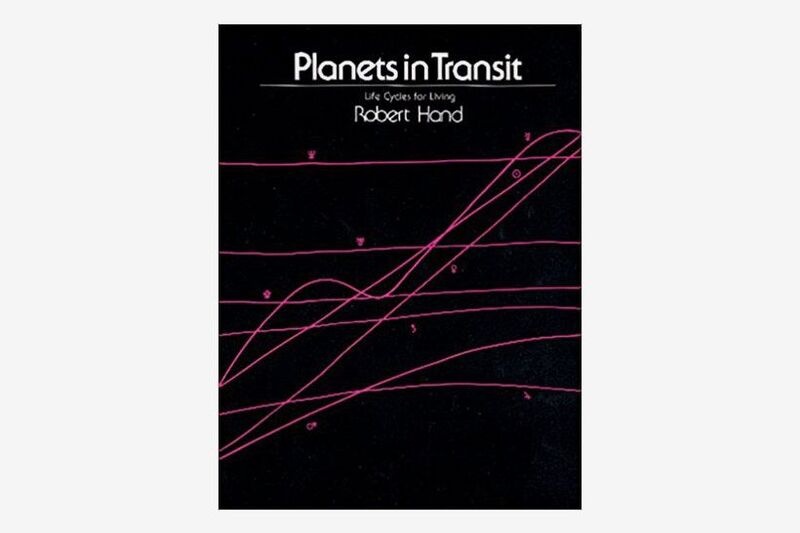 Image by

amazon.ca
Planets in Transit
Robert Hand's book is highly and frequently recommended by experts all over. Fellow astrologists all acknowledge Robert Hand as being one of the original astrology experts whose work has been lauded by astrologers for decades. He's one of the forefathers of astrology and a founding member of scholars of the subject.
"Planets in Transit" explores the nuts and bolts of astrology and explains the concepts of transits, which are the ways that the moving planets impact natal charts. The book is beginner-friendly and wonderful for fans of horoscopes.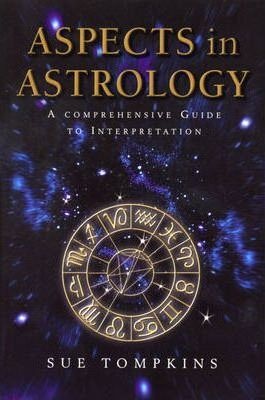 Image by

kalitva.ru
Aspects in Astrology
Have you heard of aspects before? It's a more advanced method of astrology that examines not only what happens when the sun is in a certain sign but also what the arrangement of the different planets in relation to the sun means for you. Aspects in Astrology can help you understand exactly what relationships planets have with each other and what their various relationships will mean for your own life.
However, this is definitely a book that's meant for a more advanced astrology student, as you must already have a deeper understanding of your own birth chart and the various basic influences on your personality. The book goes very in-depth about the concept of influencers, so a basic understanding of the concept is necessary before delving into this book.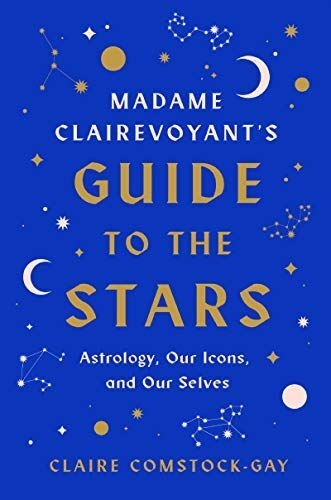 Image by

thecut.com
Madame Clairevoyant's Guide to the Stars: Astrology, Our Icons, and Our Selves
Claire Comstock-Gay has gifted the world with an astrology book that's very pop-culture oriented, weaving the cosmic stars with the celebrities of Hollywood Boulevard. While Comstock-Gay's book is not a strict astrological guide, it is incredibly entertaining.
The narrative illustrated in "Madame Clairevoyant's Guide to the Stars" explores how the ancient and revered practice of astrology can impact a whole culture and society through the lens of many famous celebrities and how their lives have been affected by the mystical cosmic arts.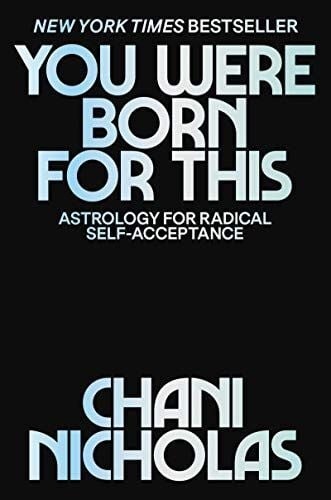 Image by

self.com
You Were Born for This: Astrology for Radical Self-Acceptance
A more accessible book by Chani Nicholas is "You Were Born for This," which is a more modern take on astrology that allows anyone, even without an astrology background, to understand the influence of the stars on themselves as individuals.
Chani Nicholas wrote her book with the intention of allowing a wider audience to grasp the art of astrology, and not only astrology but also the ideas and ideals of self-acceptance and self-love, and how to understand the stars and yourself with mercy and grace.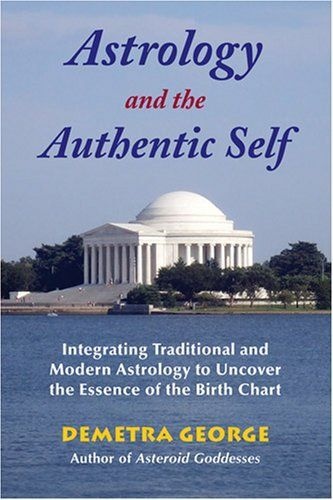 Image by

astroamerica.com
Astrology and the Authentic Self
One of the latest books written by one of the queens of astrology, Demetra George, "Astrology, and the Authentic Self" is for both the beginner and the advanced student. It has something to teach to everyone who reads it.
George has been writing about astrology for over forty years, exploring both the modern and the classical takes on the subject. Her books explore femininity, asteroid goddesses, and explain many of the complexities of the astrological chart. She truly is a must-read for all students, especially women.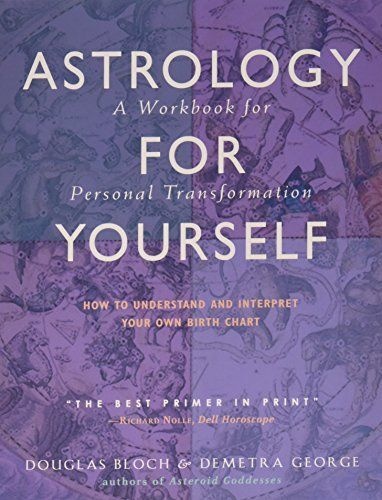 Image by

amazon.com
Astrology for Yourself
One of the best books for beginners to read, "Astrology for Yourself" by Douglas Bloch and Demetra George helps its readers understand their own birth chart. Mecca Woods, who wrote the book "Astrology for Happiness and Success," commented on the book: "It's an excellent resource for anyone interested in learning their own birth chart or about astrology in general."
The book itself is full of exercises that explain how to map the stars and your astrology chart. It easily moves through the fundamentals of astrology, illustrating every step easily. Astrology can be very confusing and complex, but this book makes it very accessible.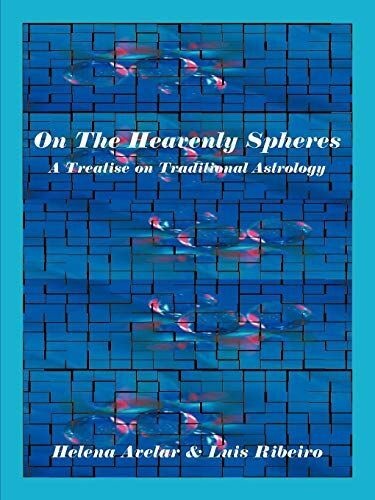 Image by

wordpress.com
On the Heavenly Spheres
This book is a classic and published about a decade ago. "On Heavenly Spheres," deals with the history of both birth chart readings and more traditional astrology for the day-to-day understanding of the stars. The topics covered within the pages are more traditional than contemporary, and much less likely to be covered in cursory Instagram posts.
However, those practices are essential for someone who wants a strong astrological foundation, especially if you intend to build your knowledge into a strong and steady library. This book will help you understand why some ideas are so essential to grasp before you delve into the more complex aspects of the art.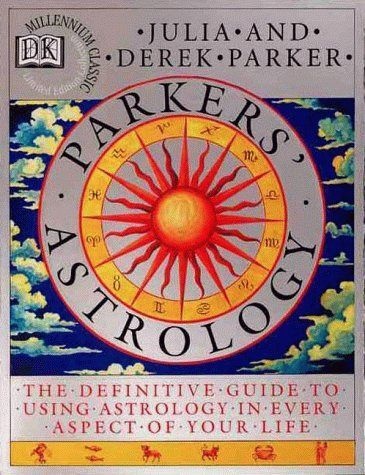 Image by

amazon.com
Parkers' Astrology
This book is very highly recommended by astrologers around the nation. Amelia Quint, a writer for both Rookie and Coveteur, says that this is one of her favorite books to recommend for astrology beginners. The book is particularly dense, but it still serves as an appropriate introduction for each and every concept astrology encompasses. Which concepts are these, exactly?
Planets, signs, houses, aspects, midpoints, and even more! These are both the basic and the complex concepts of astrology, and this book, written by the Parker couple, covers them all in both a simple explanatory way and also gives a more complex understanding to those who want to dive deeper into their knowledge.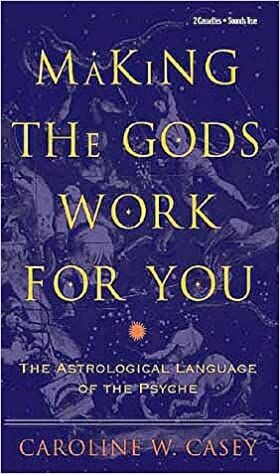 Image by

amazon.com
Making the Gods Work for You: The Astrological Language of the Psyche
Caroline Casey's book is much less technical and more of a spiritual self-help book that is full of high-spirits and smart quotes. Written in a California style, Making the Gods Work for You bounces between profound ideas and more basic concepts, with expert ease and confident prose.
The book is very energetic while still retaining its intelligence, and although it isn't very technical, it is still a pretty advanced book that will be harder to grasp for beginners but more engaging for higher-level astrologers.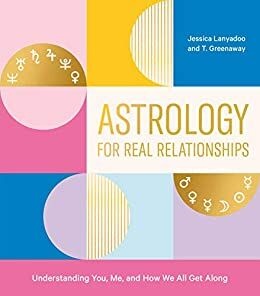 Image by

nymag.com
Astrology for Real Relations: Understanding You, Me, and How We All Get Along
Astrological relationship compatibility is an incredibly important subject and much more complicated beyond just the initial sun signs. There are essentials of course - like making sure your signs are at least basically compatible as friends, let alone romantic relationships.
But even beyond the essentials, Lanyadoo helps to analyze relationships and understand how not only individuals but also how couples are affected by the movements of Venus, constellations, and planets in general. This is essential to help your relationship harmonize and flourish.