aries
Your Horoscope for
April 2023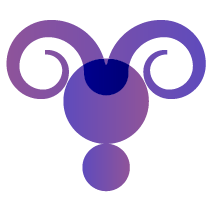 This month starts out with new celestial energies around you. Mercury and Venus are in your favor. It is all about new beginnings with this grouping, and you should be feeling energetic and open to all the world has to offer. The Moon on the 11th comes right on the heels of a challenging aspect in your life. There may be a reckoning in your relationship, especially if you feel you have not been getting your due or vice versa.
In the middle of the month, these planets all shift into your zone of finances and resources, shifting your focus to "what you have" rather than "who you are". This would be a good time to work on getting yourself set up and consider how you make and manage your money.
On the 23rd, Mars enters your zone of home and family. Your privacy and the well-being of your loved ones are of utmost importance here.
The Moon on the 26th will highlight how you have transformed, especially when it comes to partnering with a significant other. The stars have spoken. If you are looking for more insights about your day or near future - check your daily tarot reading >>

Love
This is a great time to tell your partner how you feel about them, Aries. You can easily translate your romantic feelings into words without getting too caught up in the details. This is due to Mercury in Aries i... Read your Aries love horoscope for today >>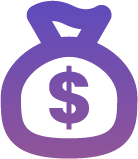 Wealth
You're prone to overspending today. You may even overindulge in luxurious items you don't need today. This is due to Venus in your 2nd house squaring the Moon in Leo in your 5th house. So buying a gift for you... Read your Aries wealth horoscope for today >>