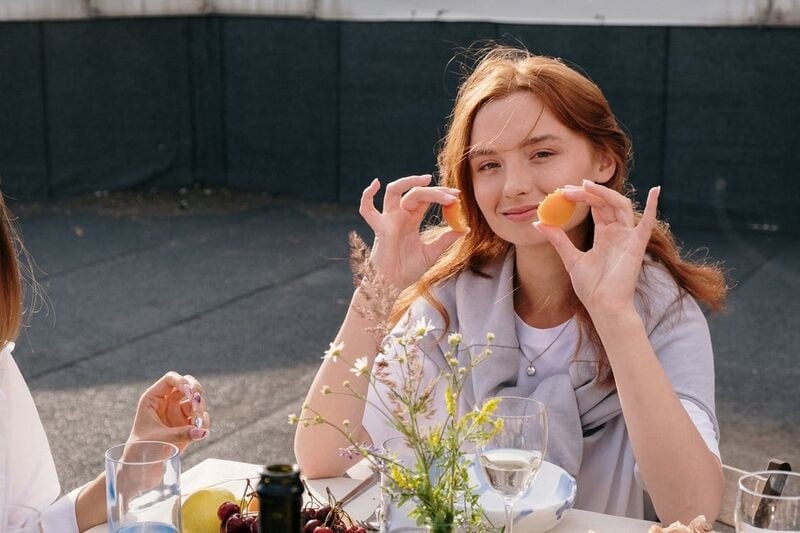 Image by

sohealthy.fr
Many elements go into the foods you eat and the diet you stick to: food allergies, lifestyle, goals, even morals, and values. But did you know that your zodiac sign affects the types of foods you should eat? That's right, the stars are aligning in ways that can help you out when you're trying to choose what to eat for dinner. Should you order out? Cook something from scratch? Go for a full meal or just grab a snack? If you're the type to check your horoscope daily and go through your natal chart for advice, the zodiac diet is definitely something you'll want to take a look at.
Of course, this isn't the only thing you should take into consideration when selecting the food you eat. If your sign is telling you to eat walnuts but you're allergic, you'll definitely want to follow your doctor's advice and not your horoscope. But using your sign to find out what types of foods go with your personality traits can be a fun way to mix up your diet and maybe try some new things out. This article is less of a rule and more of a loose guideline, so don't feel like you absolutely have to follow any of this advice. If you are interested as to what your sign says about your ideal diet, though, go ahead and take a look!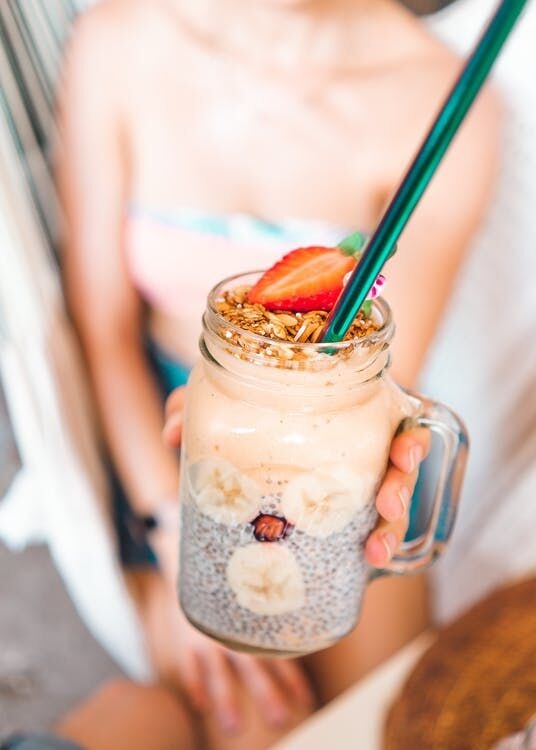 Image by

4chanarchives.cu.cc
Aries Needs to Go Go Go!
Those born under the sign of the ram are going to find that the easiest diet to follow is one that is quick and convenient. Getting up early to make breakfast or coming home after work and having to start dinner from scratch are absolutely not things that are going to work for you.
This doesn't mean that you are stuck with a life of take-out and frozen dinners, though those are of course great in a pinch. Easy to grab breakfasts like instant oatmeal, premade smoothies, or yogurt are going to serve you well. Dried fruits and nuts make excellent snacks that will fuel you throughout the day. Getting into meal prepping is also a good idea and your future self will thank you for it! When you do have time, make large batches of things like lentils, beans, rice, and pasta. Throw them together with your favorite fresh veggies or sauces for a quick meal whenever you need it.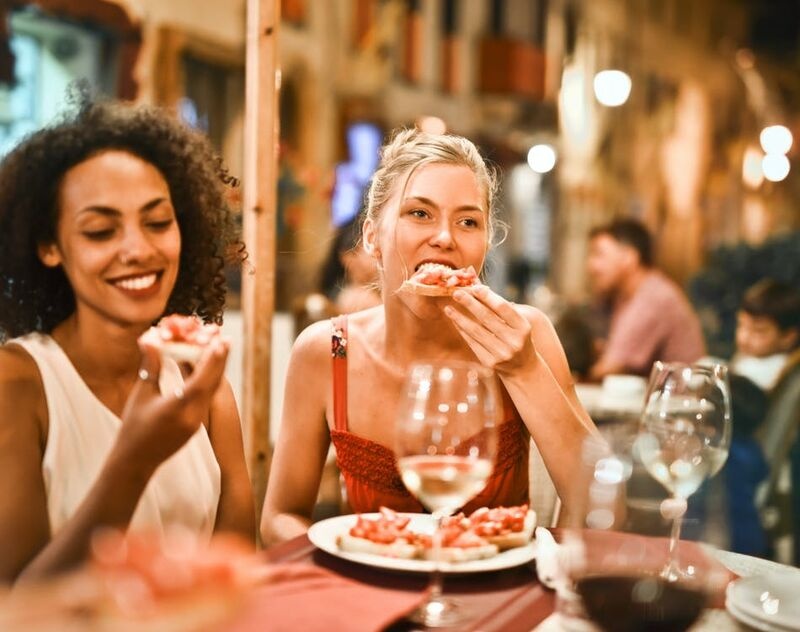 Image by

croaziatravel.it
Taurus Likes to Sit Back and Enjoy
Taurus is a sensual sign that likes to enjoy all that life has to offer and that, of course, includes delicious and decadent food. Whether they are enjoying a simple snack of cheese and fruit or a three-course meal at their favorite restaurant, you can be sure they are savoring every last bite.
This doesn't mean that you're only going to be satisfied with expensive meals, of course. Simple things like chocolate, cheese, avocado, and a splash of coconut milk in your coffee are all delicious and easy to keep on hand. A homemade meal with a friend or family member can also be just as pleasing to your senses. The main point is to find things you can enjoy and take the time to sit down and really experience the smells and flavors of your favorite foods.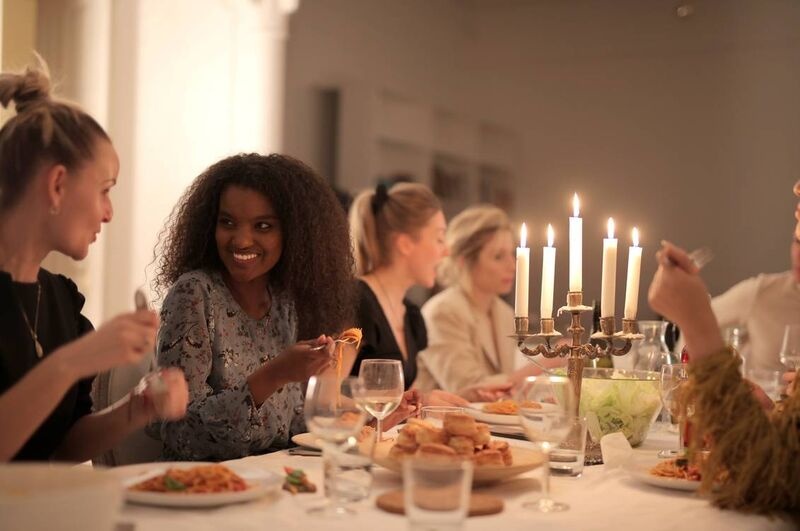 Image by

hts.com
Gemini Just Wants to Talk
If Gemini is eating with others, at a restaurant, a party, or just at home with friends and family, finger foods are definitely the way to go. This is a sign that loves to talk and talk and talk so any meal that requires a fork, knife, and attention isn't going to be the best fit for them when around other people.
If you're a Gemini out with friends, order a few appetizers to share. Chips and dip, hummus plates, edamame, and other shareable options are all excellent choices. You'll be able to chat and catch up with your friends in between bites. You won't have to pause too often while still being able to, well, eat. At parties, make sure you have things like apples and carrots to snack on while making the rounds. When you are at home by yourself, however, it's best to sit down with a nice glass of wine and something simple like your favorite pasta dish to have a relaxing night in.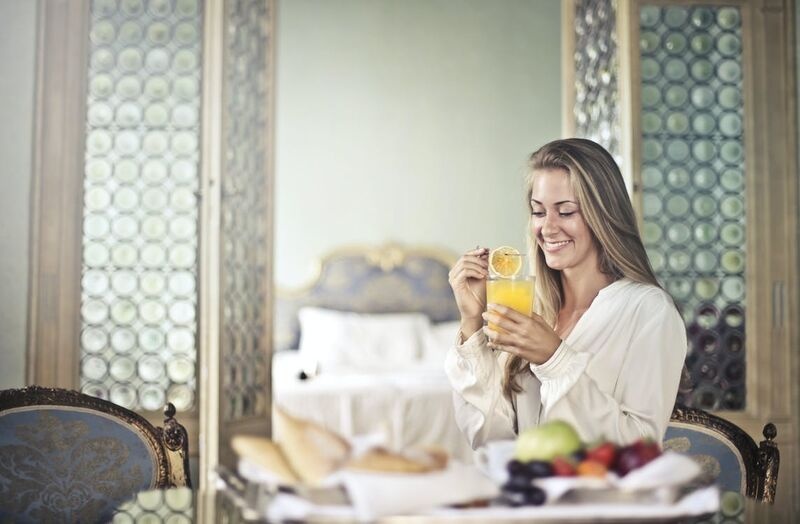 Image by

newsbomb.gr
Cancer is Sensitive in More Ways Than One
Cancers are caring, nurturing, and sensitive people. Unfortunately, that sensitivity can sometimes apply to their stomachs as well as their hearts. They may have food allergies but even if they don't, overly rich, fatty, or spicy foods might upset their stomachs.
If you are a Cancer, you probably already know how foods can affect not only your stomach but your mood as well. When you're feeling down, nothing helps more than your favorite comfort foods. Food with natural sugars such as fruit is going to be both delicious and easy on the stomach. Look for lean protein and unsaturated fats in your food as well, as these are less likely to upset you. Fish, rice, and oats are all excellent examples of foods you should stick with.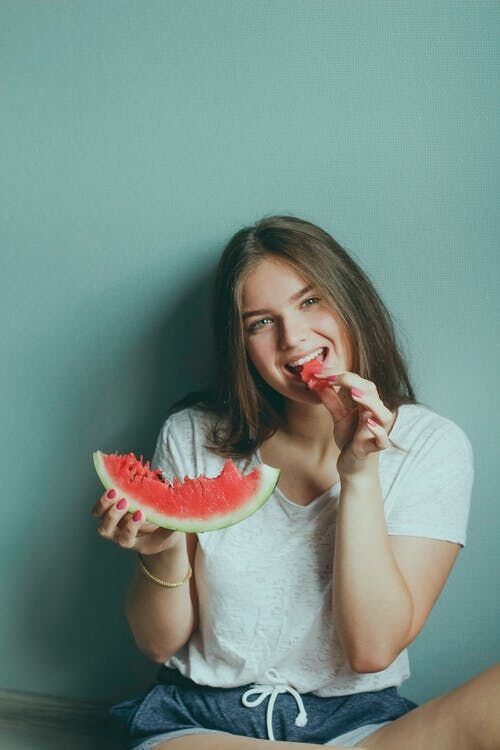 Image by

batidoras.info
Leo Has an Inner Food Critic
Leo is just as likely to let everyone know when they don't like a dish as they are to appreciate a well-done one. Leo savors their food and they make sure everyone knows just how much they are enjoying it. They sigh happily as they sink their teeth into a bar of dark chocolate with almonds. They practically moan when snacking on a thick slice of juicy watermelon. On the other hand, if you overcook their streak, they are also likely to gag and spit it out.
For all you Leos out there, making your body and soul feel good is what's most important. Foods that are not only delicious but that provide all the nutrition you need while keeping you feeling satiated are the ones you should stick to. Seeds and nuts make great snacks. Salads filled with all your favorite veggies and some sort of protein plus a healthy fat like olive oil will keep your stomach full and your tastebuds happy.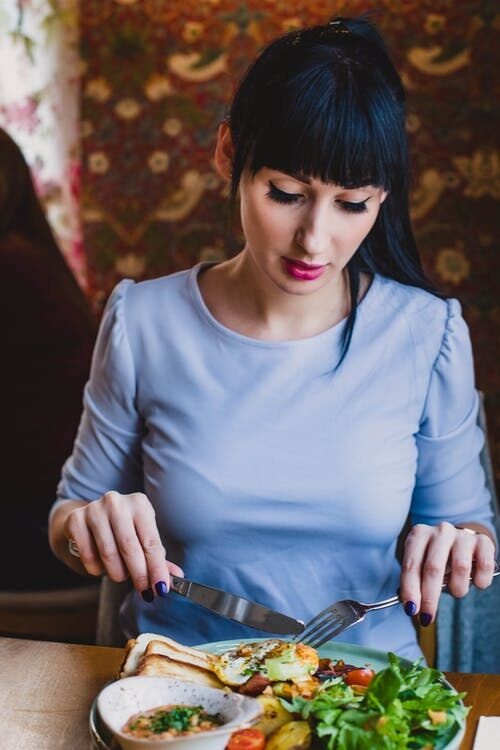 Image by

rennrad-hamburg.de
Virgo is in Control
"Control" is one word that comes to mind when people think of Virgo. This applies to their food just as it does other parts of their lives. They are all about following an eating schedule and sticking to foods that are rich in the nutrients they need to power their mind and body throughout the day.
You strict Virgos out there will thrive when eating foods such as granola (with no added sugar!), fresh fruit, anything green that's packed with nutrients, and hummus. Instead of "three square meals" a day, smaller, more frequent meals are also a good idea. You don't only have to eat "health food", of course. A balanced diet also includes indulgences such as chocolate-covered strawberries and you certainly should include those whenever it suits your mood.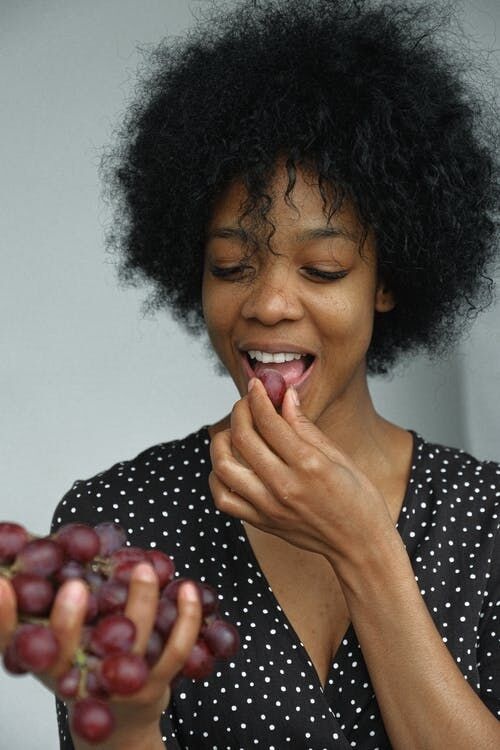 Image by

over.net
Libra isn't Picky
Libra is all about art and beauty and they apply this way to thinking about food the same as any other aspect of their life. They savor their food the same as Taurus does but they are also the type to venture out beyond their comfort zone and try anything and everything they come across. When they are out with friends, they're often likely to ask for a sip of everyone's cocktails, to be indecisive with picking a dish, and to take bites off others' plates.
As a Libra, you may find yourself struggling with moderation or with sticking to a set diet. You shouldn't go on a strict diet or suddenly restrict everything you enjoy but there are some things you can do to help if you are trying to eat healthier. Pay attention to your meals and be sure you are getting a good mix of carbs, fats, and protein. It's a good idea to keep healthy, simple snacks on hand, such as apples, oranges, carrots, and nuts.
Image by

wcdhb.health.nz
Scorpio Wants What They Want
Scorpio is a very sensual sign, much like Taurus. As a water sign, food can also be tied to their emotions. This is a sign that is assertive and passionate: they do what they want and nobody can stop that. If they want to eat something, they are going to eat it. Don't try to tell them otherwise: that is only going to make them want it more.
Rich, decadent foods are going to please you the most if you're a Scorpio. Foods that are considered "aphrodisiacs" are also going to suit your needs (regardless of your opinions on their effects). Give some oysters a try or cook up some mushrooms. Fall foods are also a good idea: squash, pumpkins, beets.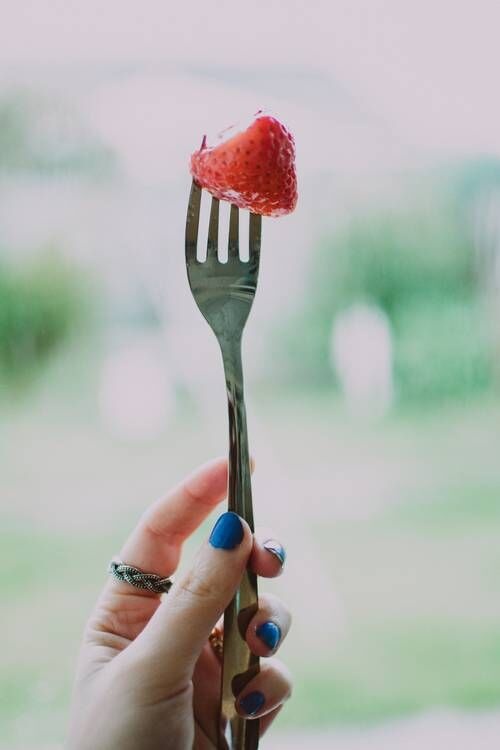 Image by

huahuichina.com.cn
Sagittarius Loves Adventure (Within Reason)
Sagittarius is another sign that loves trying new things but they are a bit more discerning than Libra. They have high standards when it comes to the source and freshness of their foods. They love adventure but that doesn't mean they are willing to put up with pesticide-covered produce or questionable meat products.
You love fresh, organic food, Sagittarius. You tend to stick to fruits and veggies that are in season: asparagus in the spring, berries in the summer, apples in the fall, pomegranates in the winter. You also make sure to thoroughly wash your produce and cook your meats. You don't want to risk consuming something that will harm you, no matter how adventurous you are.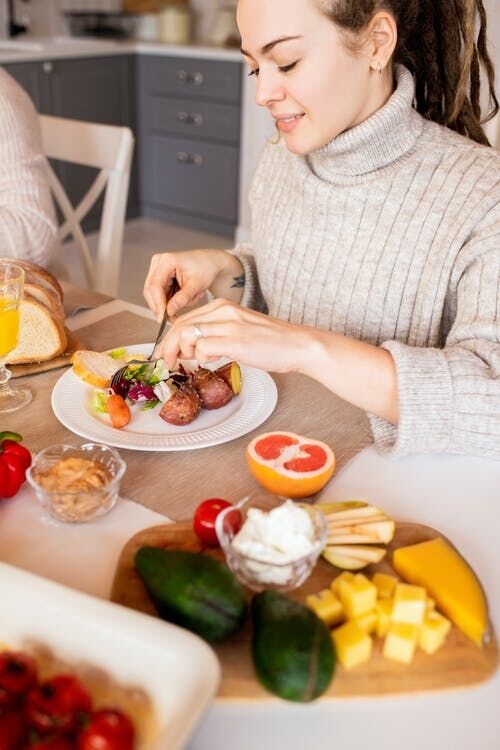 Image by

vice.com
Capricorn Sticks to What They Know
What they eat can make a Capricorn stick out like a sore thumb. That friend that always gets the caesar salad, no matter what restaurant they go to. The child that shows up to school every single day with a ham and cheese sandwich, an orange, and a box of apple juice. The coworker who is always heating rice and beans in the break room.
The best advice for you, Capricorn, is to embrace your routine. If you are happy eating the same foods every day and you feel good doing so, then do it! Eat what you like, when you like, and don't allow others to force you outside of your comfort zone if you don't want to. If a little mix up in the routine does strike your fancy, go with that instinct as well.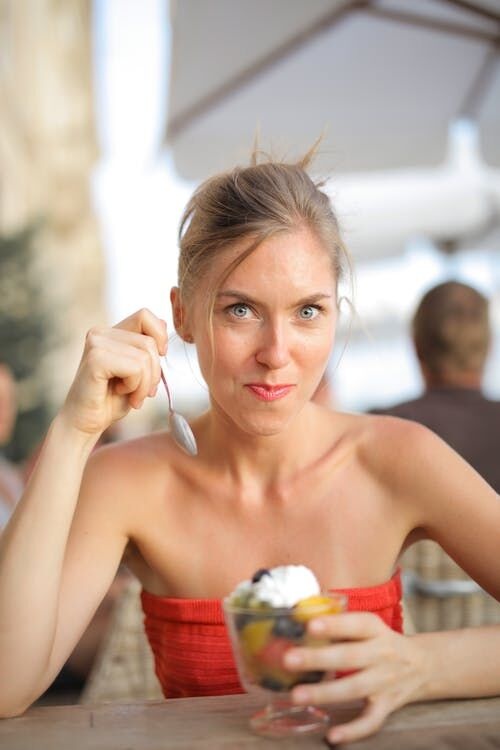 Image by

flickrhivemind.net
Aquarius is Discerning (When it Comes to Food)
As an air sign, Aquarians are usually fairly flexible but this isn't the case when it comes to what they eat. They aren't necessarily picky and they don't stick to the same routine day-to-day. They just like what they like and they want to be sure no matter where they go, there is going to be something that suits their palate.
There is absolutely nothing wrong with carefully monitoring what goes into your body, Aquarius! You like a wide variety of things and like to mix things up, so long as those foods are fresh, colorful, and good for your body. Salads filled with a rainbow of vegetables and fruits are always good in your book. When going out to eat, restaurants that feature fresh, local foods are the way to go. You also may be down for a buffet: that way you can pick and choose what you want.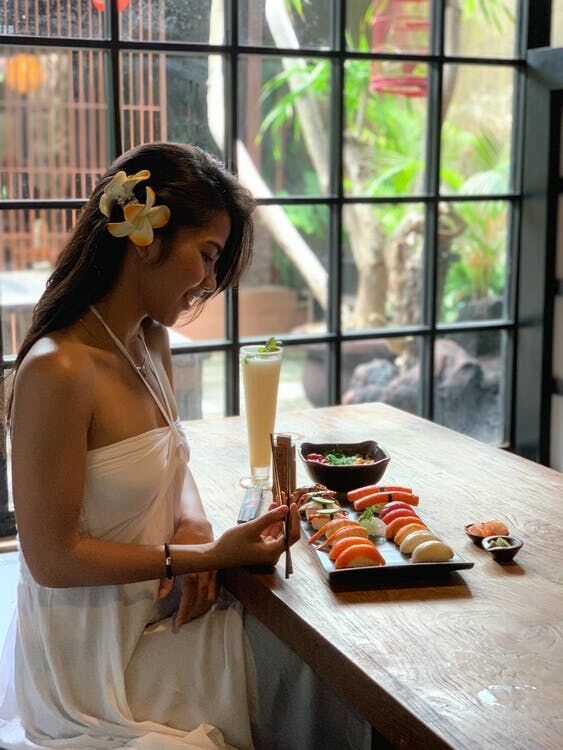 Image by

dorcome.xyz
Pisces Likes to Spice it Up
As funny as it may seem, foods like salmon, clams, shrimp, oysters, and other seafood are perfect choices for Pisces. This is a sign that doesn't shy away from spice as well. Anything full of flavor and a little heat is going to please this water sign.
When you're looking for a place to eat, try checking out a restaurant that serves Mediterranean foods. Spanish, Greek, Turkish, Italian, and French restaurants will all have delicious, well-spiced foods for you to try. Make sure to keep a well-stocked spice-rack at home too, this will allow you to jazz up any food you make for yourself.