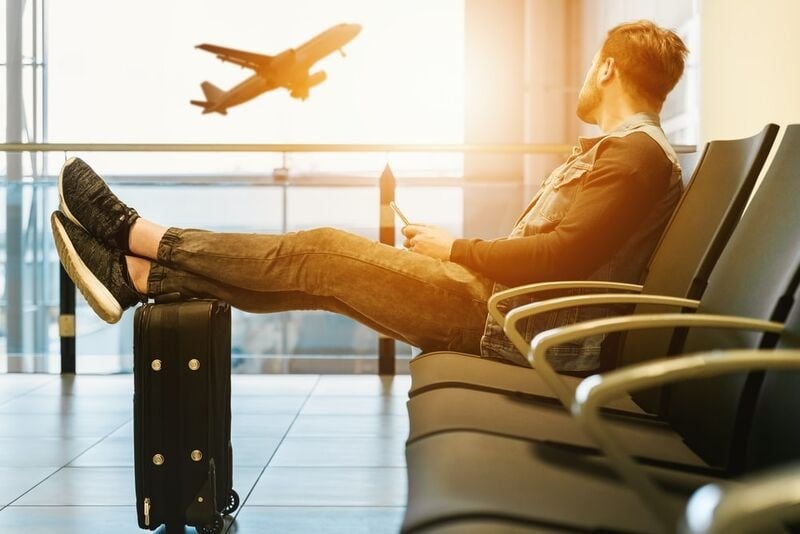 Image by

getxplor.com
No matter where your sign falls on the zodiac, you probably love going on holiday. Some people prefer the tried and tested, so they'll return every year to the same spot. Others want new adventures, so they're constantly adding to their list of travel destinations. However, did you know your star sign could help you choose the right destination if you are out of ideas!
Astrologists can help figure out which vacation spots will bring out your inner lioness (or fish) and make you feel most at home, while also being at total peace with yourself. Sounds good? Read on to find out where you should book your next trip to, based on your star sign.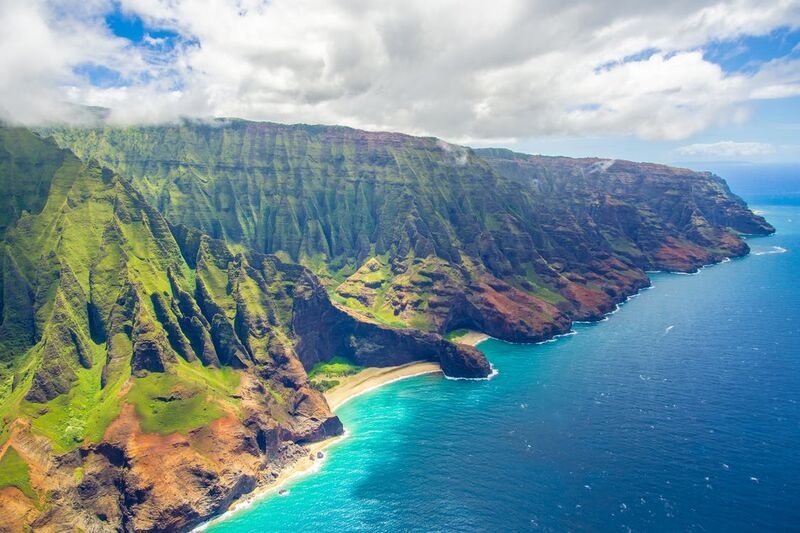 Image by

www.youtube.com
Aries
People born under Aries are courageous, driven, and energetic. They like to delve beneath the surface of a destination but they are also happy having some quieter moments of peace. Because Aries can be a little reckless, they need something to channel that energy in the right way.
Book your trip to Hawaii now, Mr. or Miss Aries. You need to have a go on the 11-mile Kalalau trail, which has absolutely exquisite scenery. The trail runs along the northwest shore of Kauai and you'll walk through verdant valleys and strike through the wild jungle, therefore using some of that boundless energy but feeding your soul with nature. Take a dip in the Pacific at the end of your trip.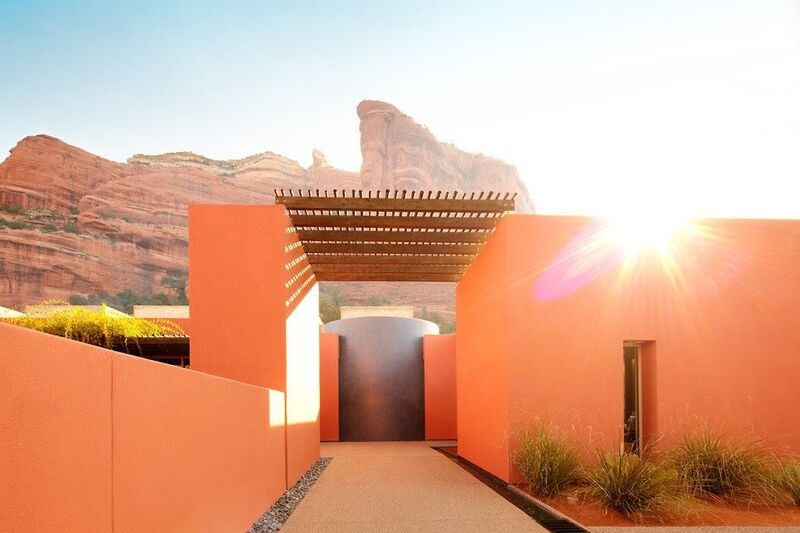 Image by

experiencescottsdale.com
Taurus
Tauruses are sensitive creatures. They need all the senses to be in harmony on their journey. They don't want the normal, everyday beach resort. Take them somewhere where they can admire everything while giving them the stillness to experience self-discovery. It's a big ask, but they do have that demanding streak.
How about some luxurious pampering in striking surroundings? Take a drive (or fly) to Sedona and book yourself into Mii Amo, a destination spa. Honestly, pampering never looked this good. The resort spa is set on a vortex site, which means that the earth's energy can be felt most keenly at this spot. It is situated in Boynton Canyon so the striking red rock mountains loom over it. This is a place to heal, meditate, and really feel at one with yourself.
Image by

cancundays365.com
Gemini
Ah, the twins of the Zodiac. Unsurprisingly, Geminis want diversity on their holiday. They want to experience everything in one day, to keep them interested, and they also adapt easily to these different things. Geminis can be a little scattered though, so having an overall theme or central focus of the holiday is good.
A good focus for a Gemini holiday is something historical with a little mystery thrown in to sate their curiosity and intelligence. Take a trip to Mexico to visit ancient Mayan monuments including Uxmal, Palenque, Tikal, and Chichén Itzá. Here you can gain more understanding of the ancient civilization and be wowed by their prowess. You can even stay nearby in a beautiful hacienda.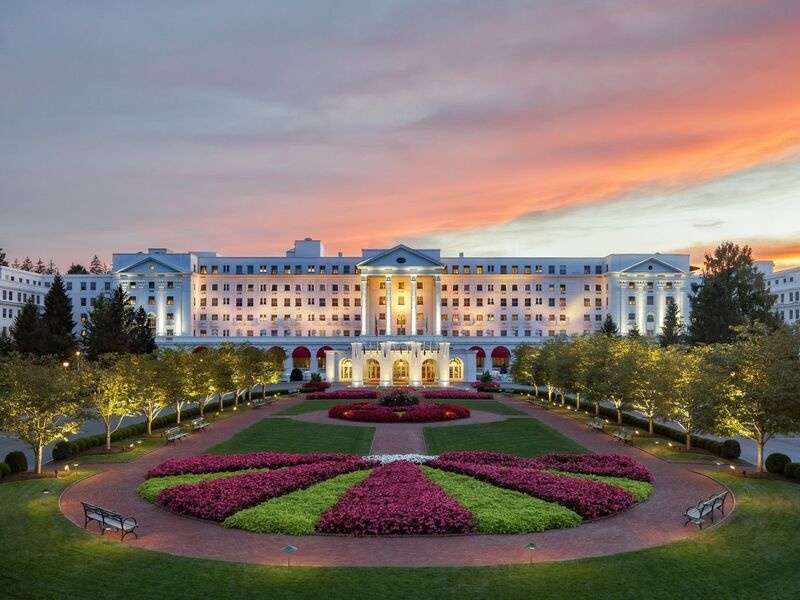 Image by

gamblingsites.org
Cancer
Some think that Cancers prefer home, as that's where the heart is, but these loyal souls also like to learn more about other people's homes. They have an innate sense of places where they feel safe and comforted and will also delve into the tradition of a place. So, the best destination for a Cancer break away is somewhere with an interesting past.
Our pick is The Greenbrier, a beautiful resort that will offer Cancers all the comfort they desire. Set in the rugged mountains of West Virginia, this sumptuous home was designed in the 1940s by society decorator Dorothy Draper. Many famous people have stayed here, from presidents to visiting dignitaries and even celebrities. Cancer can curl up with a good book by the wood-burning fireplaces or stroll in the beautiful gardens. There's even a bunker to explore.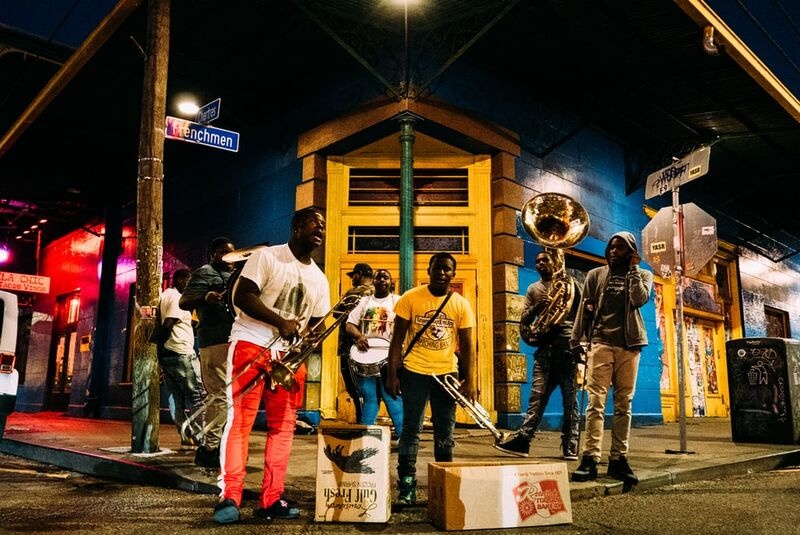 Image by

julesboult.com
Leo
Leo people like to get the most out of life, and they are probably the most likely to suffer from FOMO. They want vibrancy, color, and love grassroots arts. They want to shine their light wherever they go and will get involved with the local dance or music.
What a better destination for the Leo than New Orleans? Toe-thumping music, dancing in the streets, and stunning architecture in the French and Spanish quarters. If you really want a piece of the action, stay in the retro Ace Hotel, which has its own two-story music venue, a pool on the roof, and an award-winning restaurant to sample some gumbo.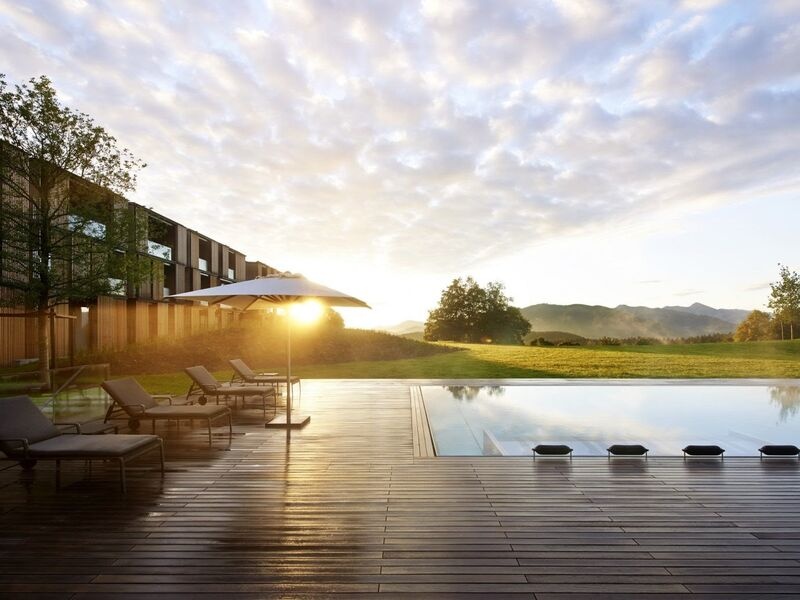 Image by

archstudio.ir
Virgo
There's a certain amount of virtue in the Virgo, and they seek to enrich the mind, body, and soul on their getaway. They realize that their health is a priority, so they will find ways to totally restore and reinvigorate on their break. They want to go somewhere to stretch their legs (or bodies) but also feel connected to the environment.
Take a journey to the Bavarian Alps to a special detox resort that will totally renew your body and mind. The Lanserhof Tegernsee is made of glass and stone, with sweeping views of the forest to calm the mind. At the spa, you will take sugar and alcohol out of your diet, but you can swim in a saltwater pool, play a round of golf on-site, and enjoy classical music concerts every night.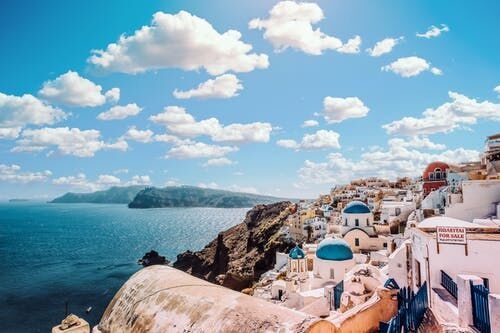 Image by

Reddit
Libra
The Libra personality needs a very social holiday, but they also like things of great beauty, so it must be a combination of these two to truly make them feel happy. Libras can sometimes feel a little isolated when they enter an environment they don't know, so the social connectedness needs to be a prime factor of the location they choose, too.
Where to find this elusive combination? None other than the party island of Mykonos in Greece. The town has pretty lanes lined with bougainvilleas, while even the people are beautiful in A-list haunts such as Nammos. Take a rest in Boheme Mykonos, all white-washed with pretty prints to punctuate each comfortable room.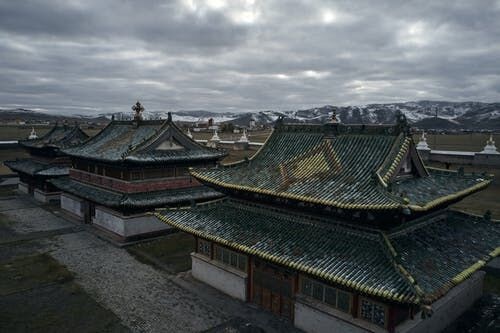 Image by

Reddit
Scorpio
Scorpios love being surprised. Everything about them is intense, extreme and they really need to have all the senses engaged for their vacay. They want lights, color, sounds, total immersion and they want to come back from their trip feeling like they have been transformed.
So, it's hardly surprising that Scorpios go where few have ventured. The best place for Scorpios to get away this year is Mongolia. Think of an adventure destination with vast otherworldly landscapes and golden deserts. Meet nomadic tribes and find fossils near where the world's first dinosaur bones were found. Rest up in sustainable lodgings at the Three Camel Lodge, comprising yurts with a wood stove and handmade beds and furniture.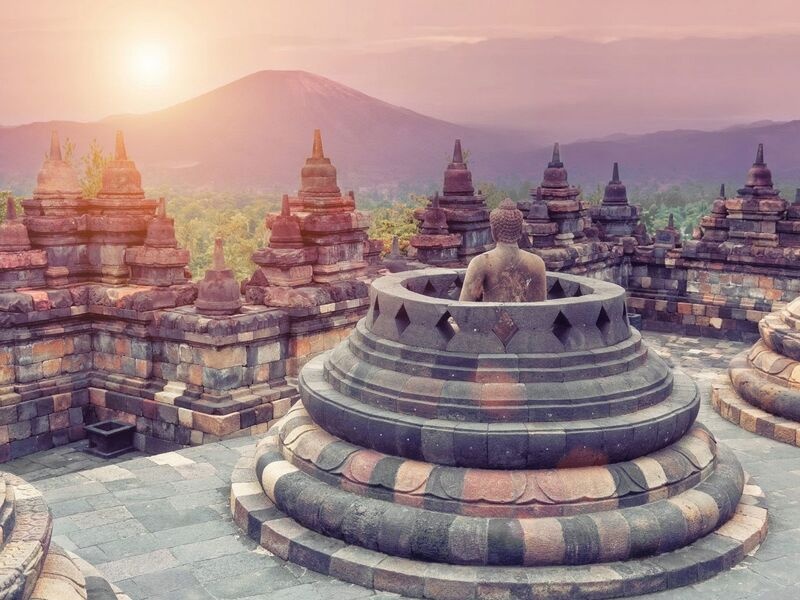 Image by

go1978.com
Sagittarius
Our Sagittarius friends are the travelers of the zodiac. Exploring is always on their list and they love spontaneity. They'll head off with you at the drop of a hat, but they always want to have their freedom, so don't lock them into your itinerary or plan. Let them follow their own rhythm.
A great spot for Sagittariuses to head for some spiritual energy is the cool city of Yogyakarta, Indonesia. It's drawing attention away from Bali, as it has a vibrant art scene and is surrounded by UNESCO Heritage sites, such as the Borobudur temple, which is the largest Buddhist temple in the world. The old town was built over 400 years ago, so there are plenty of interesting streets to wander down.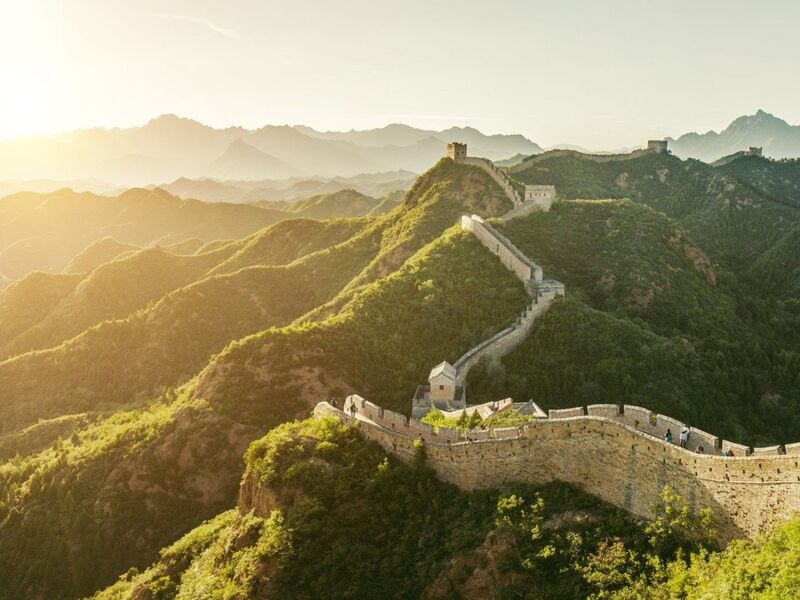 Image by

wiltshiretimes.co.uk
Capricorn
Practical Capricorns like to do something on holiday, whether that's mastering a new skill or doing something that challenges them, such as mountain-climbing or contributing to some sustainability project. They are highly organized and resourceful, so you can trust they'll bring all the necessary equipment for the trip.
Next stop, the Great Wall of China. This epic trip begins in Gubeikou, where Capricorns can trek from tower to tower, past the verdant farmlands. The trek can be done in three days, but it's not all a simple walk. During the six-mile trails, there can be slippery bits and rewarding detours to places such as the Spider Valley. Stop at rural Chinese guesthouses along the way, to really get a flavor of the culture.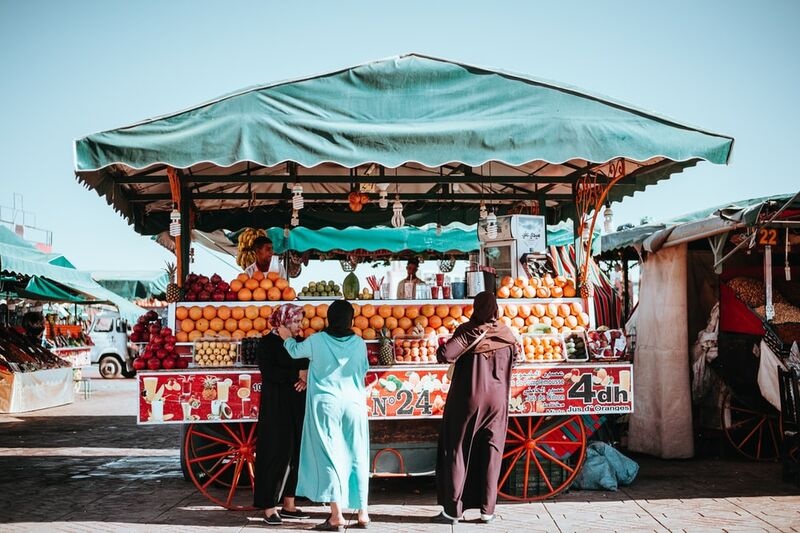 Image by

behance.net
Aquarius
Sociable, adaptable Aquarius is probably most likely to make friends on holiday. They need to be stimulated intellectually and have their creative nuances catered for. Exotic destinations lure them in, and they want to immerse themselves deeply into the culture. They'll happily throw on a backpack, or sleep under a hammock, but they love the lights of a big city, too.
What will tick all the boxes for an Aquarius? How about a trip to Marrakesh? Book ahead to stay in Amanjena in the Red City. This is a beautiful palace that has 32 rose-pink pavilions and amazing views of the Atlas mountains. Take a dip in the huge pool to refresh, and head out to wander around the covered souks in the heart of the medina. Check out the Koutoubia, the most significant mosque in the city.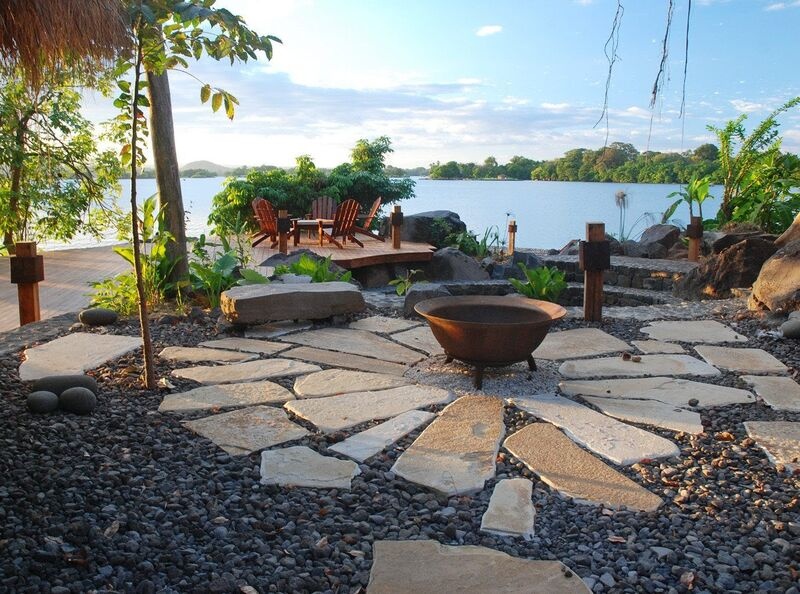 Image by

prweb.com
Pisces
Dreamy Pisces crave romance somewhere near the water. They feel everything so noisy, so busy places are probably a little overwhelming. Pisces would rather relax and let the world go by, but they have a deep spiritual sense, too, so anywhere where they can be at one with nature is very restorative.
Pisces who want to just totally bliss out and switch off should visit the tiny islet of Jicaro. It's located in the center of Lake Nicaragua, just off Grenada. You won't find any TVs on this island, and WiFi is pretty non-existent, too. So paddle across the lake and see howler monkeys in their natural territory, lake turtles just chilling out, and hear 90 species of birds in song. The island has an ecolodge where you can stay that has a lakeside spa and yoga classes. This is a proper return to nature and a true Pisces playground.