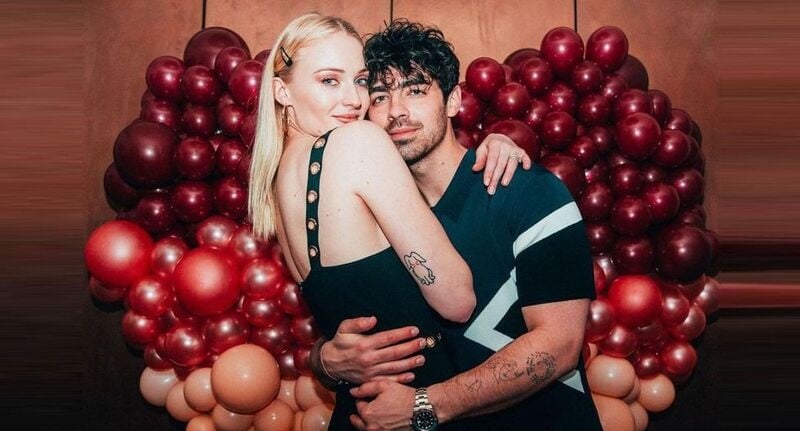 Image by

lifehacker.guru
Celebrity breakups aren't a rare occurrence, so it's hardly surprising to hear about yet another famous couple calling it quits. Some ill-fated couples do seem like they were a match made in heaven, which makes the news of their breakups more difficult to take.
However, a closer look will tell you that many of these high-profile relationships were doomed to fail from the very beginning. Some people are simply not meant to be together, and their zodiac signs provide a very strong hint! Scorpians like Katy Perry usually don't get along well with Geminians like Russell Brand. These signs tend to find each other annoying and often lack the ability to develop trust when they pair up.
On the other hand, some couples have defied the odds and have managed to stay together, despite their astrological incompatibility. Let's take a closer look at some of them.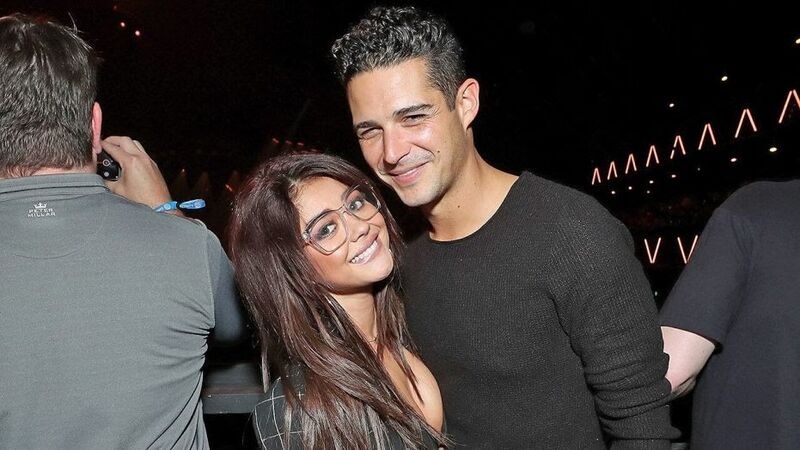 Image by

teenvogue.com
Sarah Hyland (Sagittarius) and Wells Adams (Taurus)
According to most astrological publications, a Sagittarian would find it difficult to get along with a Taurean. Sagittarians are highly energetic, curious people who prefer traveling and exploring the world over staying in one place. Taureans, on the other hand, are more stubborn and close-minded, and they value stability more than anything.
Modern Family star Sarah Hyland, a Sagittarian, and her boyfriend, radio personality and former The Bachelorette contestant Wells Adams, a Taurean, seem like an unlikely match. However, these two seem to have found the perfect balance and have made their relationship work. Wells and Sarah have been in a relationship since 2017 and became engaged in July of 2019.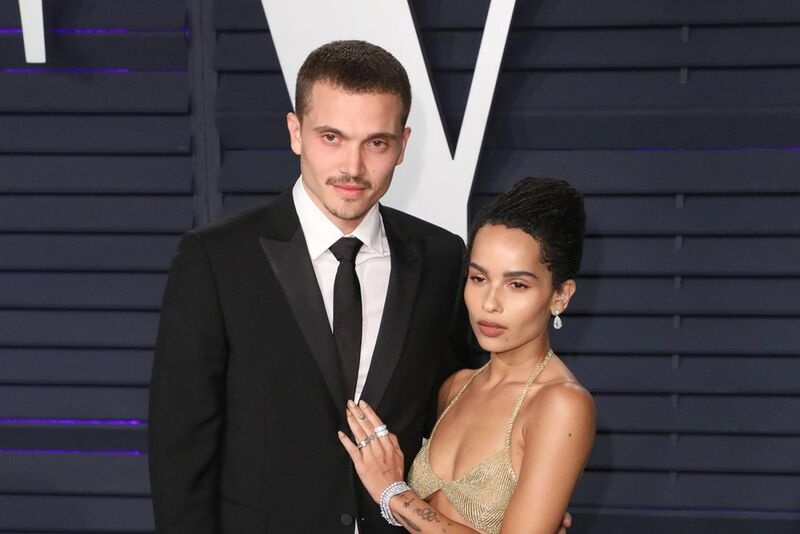 Image by

marthastewartweddings.com
Zoë Kravitz (Sagittarius) and Karl Glusman (Capricorn)
Actress, singer, and model Zoë Kravitz, the daughter of famed actor-musician Lenny Kravitz, married her longtime boyfriend, actor Karl Glusman, in her father's home in Paris in June of 2019. Zoë is a Sagittarian and Karl is a Capricornian, which makes this couple an unusual pair right off the bat.
Capricornians are known for their discipline and practicality and are all about hard work and sticking to a plan. Sagittarians, meanwhile, are known to be happy-go-lucky and free-spirited. The biggest challenges for Sagittarian-Capricornian couples usually have something to do with intimacy and trust, but it seems like Zoë and Karl have no problem finding common ground and working out their differences.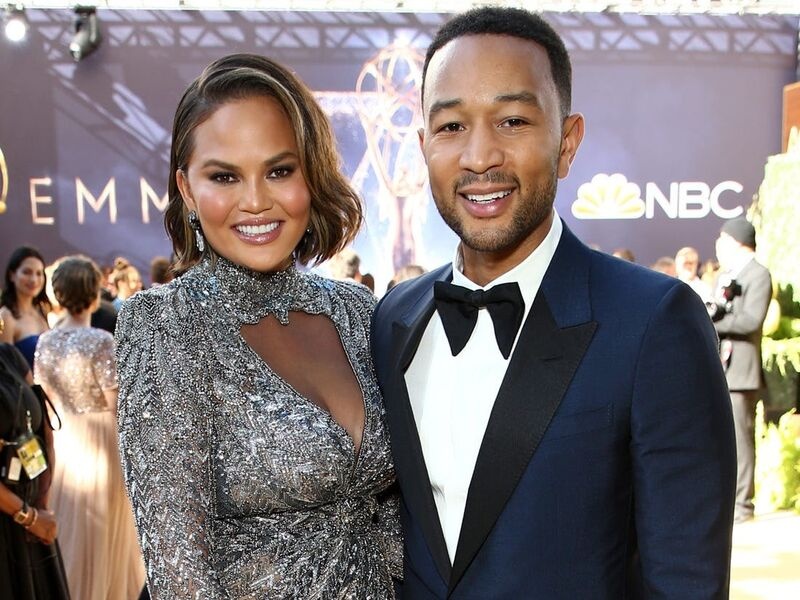 Image by

diariolibre.com
Chrissy Teigen (Sagittarius) and John Legend (Capricorn)
Another Sagittarian-Capricornian couple who seem to have no problems making their relationship work are model and television personality Chrissy Teigen and singer-songwriter John Legend. The pair became a couple in 2006 and have been married since 2013. They have two children together and are expecting a third as of September of 2020.
Anyone active on Twitter will most likely know that Chrissy is quite outgoing and isn't shy about expressing her thoughts, especially when it comes to politics. John, on the other hand, is more laid-back, a trait common among Capricornians. Fortunately, Chrissy and John don't seem to let these differences bother them and are quite successful in maintaining a healthy, loving relationship.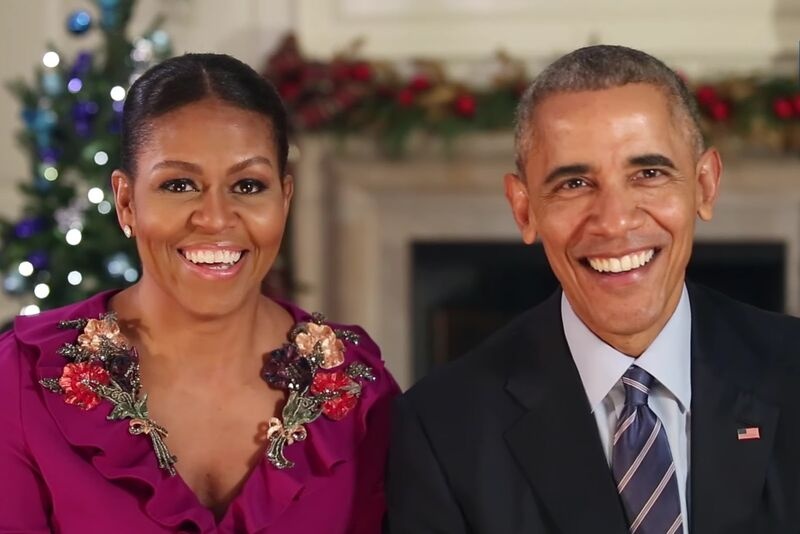 Image by

buzzkenya.com
Michelle Obama (Capricorn) and Barack Obama (Leo)
Former President Barack Obama and former First Lady Michelle Obama may seem like the perfect match, but what most people probably don't realize is that their zodiac signs make them quite an unlikely pairing.
Leonians have a fiery spirit, and they love taking action despite the risks. They also love having power and status and enjoy living a luxurious lifestyle. Capricornians, on the other hand, though also ambitious, tend to be more cautious and are more serious by nature. They also value having well-thought-out plans over spontaneity. Though Leonians and Capricornians don't always see eye-to-eye, great things can happen when they sort out their differences and work together.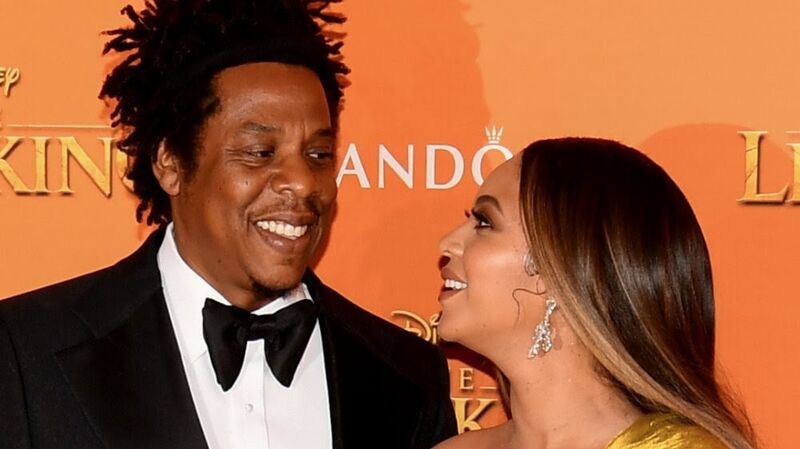 Image by

news.google.com
Beyoncé (Virgo) and Jay-Z (Sagittarius)
Though they may be the music industry's ultimate power couple, Beyoncé and Jay-Z have experienced a few bumps in their relationship. This has come as no surprise to those who know their zodiac signs. Queen Bey is a Virgoan, while King Jay is a Sagittarian. Virgo and Sagittarius are among the most incompatible sign pairings.
Virgoans, like Capricornians and Taureans, are serious and cautious. They also prefer the simpler things in life. Sagittarians, on the other hand, are more optimistic, carefree, and adventurous. They are also quite impulsive, a characteristic which a Virgo may find annoying. A Sagittarian, meanwhile, might see a Virgoan as overly demanding and critical. On the bright side, both signs are quite good at adapting to each other. This is probably why Beyoncé and Jay-Z have been successful at making their rocky relationship last.
Image by

foxnews.com
Jessica Biel (Pisces) and Justin Timberlake (Aquarius)
Jessica Biel and Justin Timberlake have been together for more than ten years now. This is an amazing feat when you consider the fact that their zodiac signs aren't exactly the most compatible. Jessica is a Piscean while Justin is an Aquarian.
Pisceans are typically quite expressive with their emotions, while Aquarians are more distant and uncommunicative, which Pisceans may find frustrating to deal with at times. Despite these differences, Jessica and Justin's relationship has withstood the test of time. Their confidence in one another has certainly helped their marriage flourish and we can't wait to see what the future holds for this couple!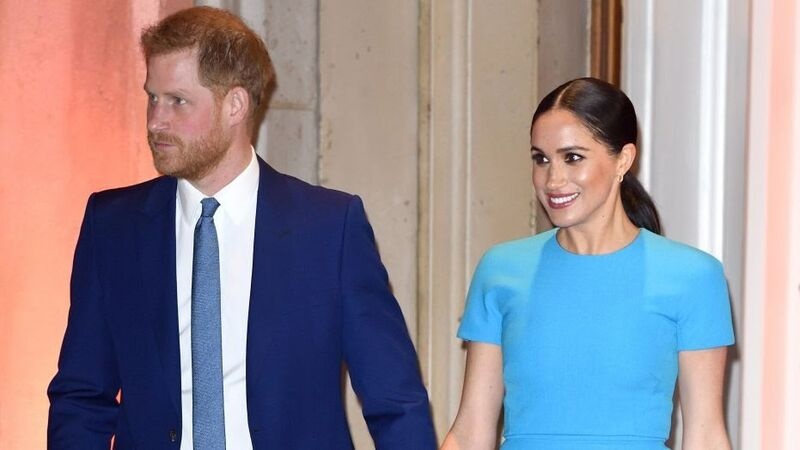 Image by

cas.sk
Meghan, Duchess of Sussex (Leo) and Prince Harry (Virgo)
In May of 2018, millions around the world watched as the American actress Meghan Markle walked down the aisle to marry Prince Harry of the United Kingdom. Though things may seem perfect on the surface, their zodiac signs tell a different story.
Markle, now known as Meghan, Duchess of Sussex, is a Leonian, while Prince Harry, Duke of Sussex, is a Virgoan. Leonians are passionate, confident, and natural-born leaders. They also constantly crave validation from others. Virgoans, on the other hand, are more reserved and prefer not to be the center of attention. Despite these differences, Leonians and Virgoans can help keep each other in check and can make a relationship work through compromise.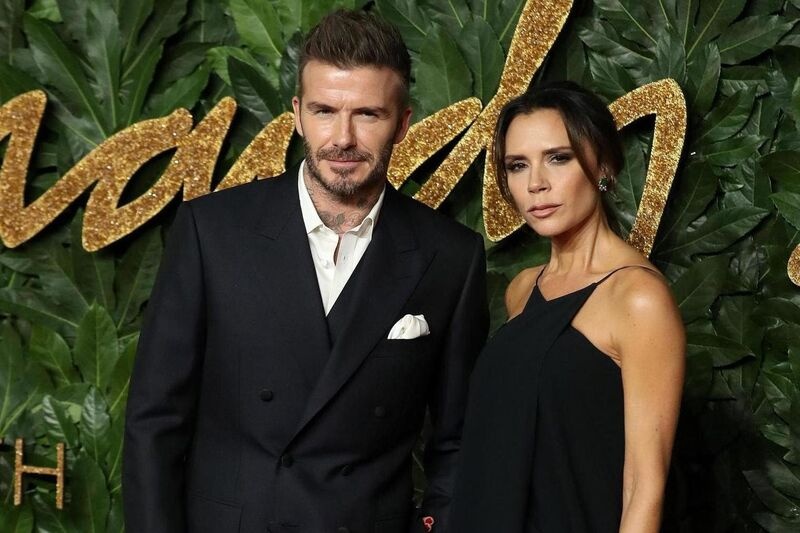 Image by

postimees.ee
David Beckham (Taurus) and Victoria Beckham (Aries)
Though David and Victoria Beckham may seem like the perfect couple, their zodiac signs make them incompatible. Taureans and Arians are both strong-willed, stubborn individuals who can be quite competitive. As you can imagine, this can lead to tension between them.
Taureans prefer taking things slow and keeping a low profile. They also crave stability. Arians, on the other hand, are outgoing and love to party. They are also impulsive and are optimistic to a fault. Arians, unlike Taureans, aren't exactly romantic and don't like romantic gestures. However, their differences can help bring a Taurean and an Arian closer together, and that certainly seems to be the case with David and Victoria!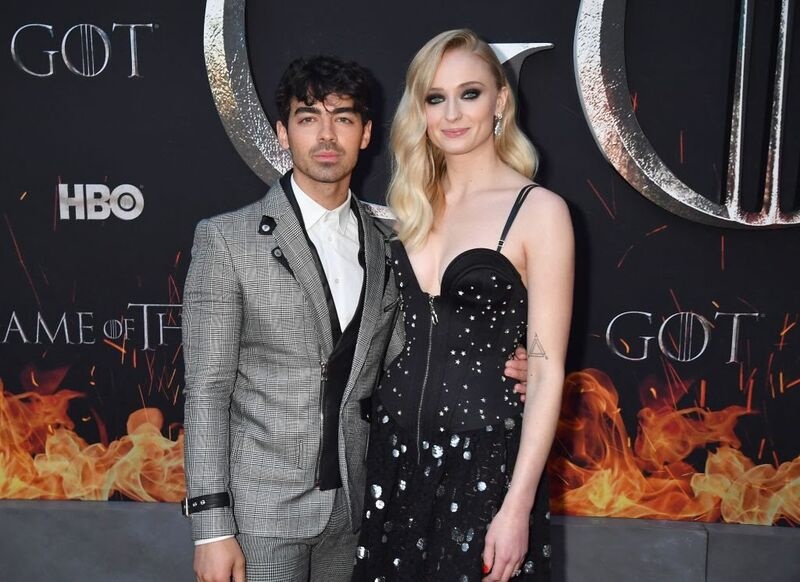 Image by

alamy.com
Sophie Turner (Pisces) and Joe Jonas (Leo)
Game of Thrones star Sophie Turner is a Piscean, while her husband since 2019, singer Joe Jones, is a Leonian. Water signs and fire signs don't usually get along well. Though Pisceans and Leonians do share certain characteristics, they have very different personalities, which can cause some conflict at times.
Pisceans are softhearted and emotional, and they can easily get wrapped up in their fantasies. Leonians, meanwhile, prefer reason over emotion, which Pisceans may misinterpret as being cold or unsympathetic. However, both signs are highly creative, which can help make the relationship more exciting. A relationship between a Piscean and Leonoan can also work as long as both parties have lots of patience and empathy and are open to learning from each other.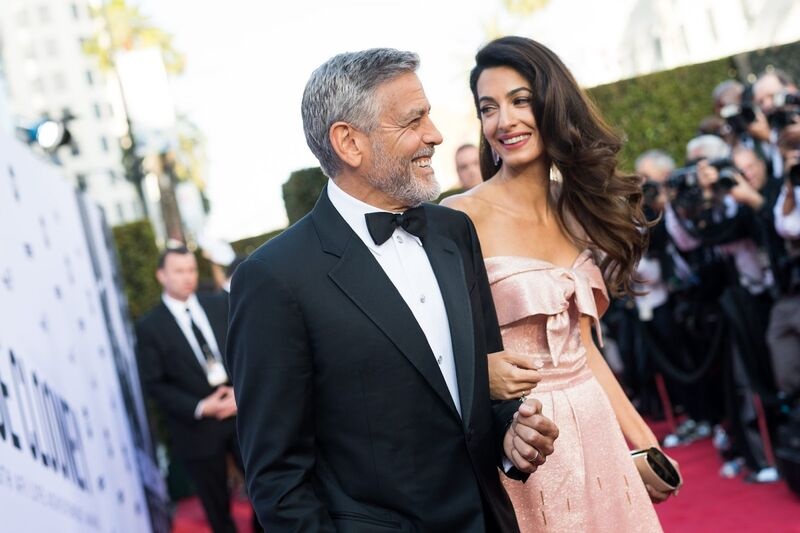 Image by

huffingtonpost.com
Amal Clooney (Aquarius) and George Clooney (Taurus)
In 2014, longtime bachelor George Clooney married Lebanese-British human rights lawyer Amal Alamuddin in Venice, Italy. Though everyone likes to think of them as a perfect match, their zodiac signs make them an unlikely pair. George is a Taurean, while Amal is an Aquarian. As an earth sign and an air sign, they are likely to disagree over many things.
Taureans are practical and realistic. They also prefer staying out of the spotlight. Aquarians, meanwhile, are progressive and highly creative. They are flamboyant and prefer the unconventional way of doing things, which can certainly attract plenty of attention. While Taureans may resist change, Aquarians do have a knack for convincing them to adapt.