aries
Your Yearly Horoscope for
2022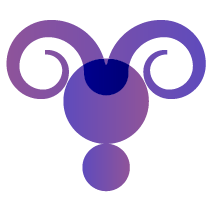 You are in the middle of a multi-year shift in the way you interact with your finances, possessions, and innermost values. You may have already noticed that your values, in general, have begun to shift, but there is more work to be done.
Your material possessions can either support you or encumber you, and this period is a time in which Uranus, the planet of change, is going to make adjustments in your life accordingly. If you are too attached to your possessions, or if your way of earning money has become drudgery, you may find that there are sudden upsets in this area, but fear not! These will lead the way to something better and more fulfilling for you.
The best thing for you to realize is that you are going through this fundamental shift in your value system and allow it to happen without too much resistance.
As Saturn and Jupiter move from your career sector, into your area of social circles, goals, and aspirations, you are going to see the need for group cooperation to become much more of a thing in your life. You will be required to learn to work with others if you want to accomplish your goals, and you should be more concerned with the greater good than just your own accomplishments, as may have been the case in recent years.
Look to your friends and contacts to get clues as to where your next steps could be taking you. Neighbors, siblings, cousins, and others in your community may unknowingly be holding the key to some new interest or direction for you to follow. There may be inspiration in the mundane!
Over the summer, from about mid-May through July, you will go through a period in which you will begin to open up your mind to a new spiritual path. You may also meet a teacher of some sort who will be able to show you things about yourself you did not consider before. This is not a great time to start on any major spiritual endeavors just yet, but being aware that this energy is approaching for you in the coming years will be helpful.
There is a chance that some of the work you are being asked to do with these groups of people toward your higher goals may come into direct conflict with your need to break out of your old financial and value-based habits, as discussed earlier. Over the course of this year, you will learn to resolve these issues, although they may cause some challenges.
Working with others toward a better future is what it is all about for you this year, and if you can start building on all of your connections, you will have the support you need to achieve your ideal results in the future. They will also be able to reflect truths back to you about yourself. It is important that whatever goals you hope to achieve now are for everyone's benefit. That is how you will create the most successful future for yourself. The stars have spoken. If you are looking for more insights about your day or near future - check your daily tarot reading >>