capricorn
Your Yearly Horoscope for
2024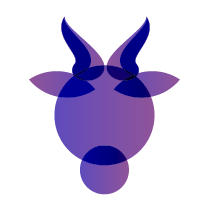 In 2024, Capricorns will navigate a critical phase as Saturn, your ruling planet, transits your sphere of finances, values, and possessions. This period, also graced by Jupiter's influence, is more about exploring your deep emotional and spiritual values than mere financial concerns.
The pursuit of material wealth often overshadows what truly matters in life. Spiritual fulfillment, not just material abundance, is key to happiness. Jupiter's conjunction with Saturn offers a promising opportunity for a prosperous year, aiding in the realization of your goals. Start by envisioning a future where you possess what truly matters to you, which might extend beyond material wealth.
Simultaneously, it's wise to organize your finances. Establish a budget, monitor expenses, and automate financial management as much as possible. This approach allows you to focus more on deeper value systems that need attention.
Be cautious with your financial worries; Saturn could lead to monetary loss if you overly fixate on finances. While Jupiter may inspire you to indulge in beautiful things, ensure your purchases are of high quality and align with your long-term aspirations. Avoid buying solely for status.
This year also brings a search for new forms of self-expression. You may embark on an exciting new romance or experience bursts of creative inspiration. Any new relationship may be short-lived but thrilling, revealing new facets of yourself.
Existing relationships might undergo transformations or end due to unforeseen circumstances. Children, too, may demand more attention or exhibit challenging behaviors.
These changes can be disconcerting for the typically steady Capricorn. Embrace flexibility and seek to understand the direction the universe is guiding you toward. This year is about aligning with cosmic flows and discovering paths to genuine fulfillment. The universe guides you through this introspective and transformative journey. Examine your daily tarot reading to learn more about the day or the near future. The stars have spoken. If you are looking for more insights about your day or near future - check your daily tarot reading >>