capricorn
Your Yearly Horoscope for
2022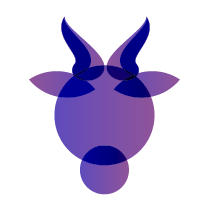 This is the beginning of a few-year cycle in which your ruling planet, Saturn, will be moving through your sector of finances, possessions, and values. Luckily, generous Jupiter is there this year as well, so that should help to cushion the initial stages of this. While this transit can traditionally be associated with financial troubles, it really is about discovering your core spiritual and emotional values.
Sometimes people are too focused on the material parts of life and forget to examine what it is they want beyond that. We can buy all the things we think we are supposed to have, but if we are spiritually bankrupt then we will never really be satisfied.
With Jupiter entering this area with Saturn, you have the potential for a very fortunate year, and you can better actualize what it is you want. For this reason, it is of the utmost importance that you start this year doing 2 things. First, you must spend some time envisioning a future where you have the things you truly desire. This does not necessarily refer to material things or wealth, although those things can be included. What do you value above all else? Put these wishes into the universe so that Jupiter can help to fulfill your needs.
At the same time, it would be best to get your finances dialed in so that they do not need to be a constant source of concern. Do your best to set a budget, examine your spending, and automate this part of your life to the best of your ability. That way, you will be better able to focus on the non-material value systems that need to be addressed.
The danger is that if you spend too much time obsessing over money, Saturn might seek to remove that problem from your life in the form of financial losses. Jupiter will probably make you want to get a few nice things, and that is ok, but just be sure that the things you purchase are of good quality and reflect where you want to be going in life. And for goodness sake don't just buy things as status symbols.
You are also going through a period in your life when you are looking for new ways to express yourself. You may experience heightened and innovative creative bursts, or start a crazy new romance. If you do start a new relationship, it may not be long-lasting, but it will certainly be interesting and show you new sides of yourself.
If you are in a partnership there is a chance it could either go through a change or break up due to events that happen out of the blue. Children are also part of this situation, and any children in your life may be rebellious at this time, or just take up a lot of your attention in general. For steady Capricorn these changes can be unnerving, so do your best to go with the flow and try to see what direction the universe is trying to move you in. The stars have spoken. If you are looking for more insights about your day or near future - check your daily tarot reading >>