leo
Your Yearly Horoscope for
2022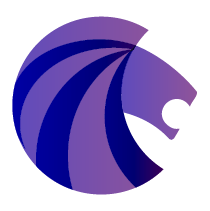 This year is going to bring a lot of attention to both your career and relationship status. The year will start with some disruptive aspects happening between Mars and Uranus in your career sector, clashing with Jupiter, Saturn, and others in the partnership area of your chart. In other words, your ego and ambition are clashing with your love life.
This energy will continue all year, as sudden changes and evolution in your professional life seem to repeatedly come into conflict with the hard work you are being asked to do in your relationship. This year gives you the chance to resolve these issues, but be patient.
With both Jupiter and Saturn in your relationship sector for most of the year, you have so much opportunity for love, but there will be challenges to getting there. Jupiter offers up abundance and joy, while Saturn is the realist who wants to pause and think things through. It is possible to make them both happy, though.
You may feel you are being tested throughout this year, but it is all for the best in the long run. Be sure that you live up to your end of any expectations in your relationships. Saturn may help you to get rid of something that is not working out, just to make room for something better! Or your existing relationship may be tested, but just come out stronger on the other side. What is essential will remain and the rest will fall away.
This year you may either meet a significant other or take a relationship to the next level, as long as you can play the balancing act with the other intense energies floating around in your chart. You will certainly meet people who can help to enrich your life in a multitude of ways. Especially this summer, pay attention if an opportunity presents itself through your network. Remember to give and take equally, and you could come out very fortunate in the deal.
If you meet someone who comes from a very different background from you, pay attention, and see what you can learn from that person. However, because you do have Neptune in this same area of shared resources, it is not necessarily the best time to take out a loan, specifically do not borrow any large sums of money from friends or relations. The confusing nature of Neptune can create misunderstandings and breed resentment over time.
Physically, Leo, please take care of your health, as you may have had things come up over the last several years that need to be addressed. If you pay attention to any nagging ailments now, then it will help you to be stronger and healthier in the long run, and there is actually a chance you can end up in better shape than you were several years ago. This also applies to your mental health, if you have underlying personal issues to work through, this would be a beneficial time to start some sort of therapy. The stars have spoken. If you are looking for more insights about your day or near future - check your daily tarot reading >>