leo
Your Yearly Horoscope for
2024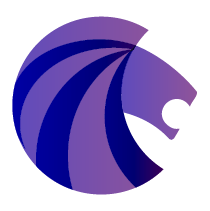 Leo, in 2024, a significant focus will be on relationships and careers, with these areas potentially clashing. The year starts with challenging aspects between Uranus and Mars in your professional sector and Saturn, Jupiter, and other planets in your partnership zone. This means balancing your love life and career ambitions might be a tricky endeavor.
Throughout the year, you'll need to invest considerable effort in your relationships while navigating sudden changes and advancements in your career. Patience will be key in addressing these challenges.
Love opportunities abound as Jupiter and Saturn spend most of the year in your relationship sector. However, reaching a harmonious state won't be easy. Saturn, the pragmatist, calls for reflection, while Jupiter seeks abundance and joy. Balancing these energies is crucial.
2024 might feel challenging, but the outcomes are likely to be positive. Fulfill your obligations in relationships, and trust that Saturn may help clear out what's not working, either strengthening existing bonds or making room for better ones. Relationships that aren't meant to last will naturally dissolve, leaving only the essential.
Maintaining balance is vital, especially with intense energies in your chart. This could be a year to meet someone significant or deepen an existing relationship.
You'll encounter people who can positively impact your life. Be attentive to opportunities within your network, especially in the summer. Remember, reciprocity is key for a favorable outcome.
Be cautious with financial dealings, particularly with Neptune influencing shared resources. Avoid large loans from friends or family, as Neptune's nebulous nature can lead to misunderstandings or resentment.
Physical health is also a priority this year. Address any lingering health issues to improve your long-term well-being. You might find yourself healthier than in previous years. Similarly, attend to mental health concerns; it could be a good time to seek therapy for unresolved issues.
Overall, 2024 for Leo is a year of balancing love, career, health, and personal growth. Embrace the challenges and opportunities for a fulfilling year ahead. The universe is guiding you through this transformative phase. Examine your daily tarot reading to learn more about your day or the near future. The stars have spoken. If you are looking for more insights about your day or near future - check your daily tarot reading >>