leo
Your Yearly Horoscope for
2023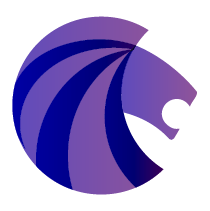 Your relationship status and career will receive a significant amount of attention this year. The year will begin with some upsetting aspects between Uranus and Mars in the professional sector, squaring off with Saturn, Jupiter, as well as other planets in the area of your chart that represents partnerships. In other words, your love life and your ego are at odds.
This energy will last the entire year since you'll be required to put a lot of effort into your relationship while also dealing with sudden adjustments and progress in your working life. You have the opportunity to address these concerns this year but exercise patience.
You have a lot of possibilities for love this year because Jupiter and Saturn are both in your relationship sphere for the majority of the year; however, arriving there will be difficult. Although Saturn is the pragmatist who wishes to take a moment to reflect, Jupiter brings plenty and fun. However, it is feasible to bring both of them joy.
This year may feel like a challenge for you, but it will all work out for the better in the end. Make sure you fulfill your share of any commitments in your connections. To make place for something better, Saturn could be able to assist you in getting rid of anything that isn't working. Or perhaps your current relationship will be put to the test, but you'll emerge stronger. The rest will fade away, leaving only what is necessary.
So long you can maintain equilibrium with the additional intense energy circling about in your chart, you could either meet someone special or advance a relationship this year.
You will undoubtedly come into touch with individuals who can make your life easier in a variety of ways. Pay notice if a chance arises within your contacts, especially this summertime. Always remember to give as much as you receive, and you can end up with a very favorable outcome.
If you come into someone who has a significantly different history than you, pay close attention to them and try to learn as much as you can from them. But since you've got Neptune in the same sector of common resources, it may not be the best moment to obtain a loan; in particular, avoid taking out any sizable loans from relatives or family. Neptune's ambiguous nature can confuse and eventually breed hatred.
Leo, kindly take good care of your physical well-being because you might have encountered issues in recent years that require attention. You'll be healthier and stronger in the long term if you pay close attention to just about any pestering ailments now. There's a possibility you might end up being in better shape than you did a few years ago. This also extends to your psychological health; if you've unresolved personal concerns, now would be a good time to begin counseling. The universe has spoken. Examine your daily tarot reading to learn more about your day or the near future. The stars have spoken. If you are looking for more insights about your day or near future - check your daily tarot reading >>