cancer
Your Yearly Horoscope for
2023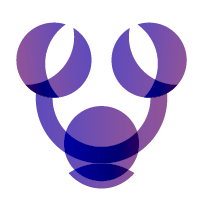 This year, you're going to experience some fundamental adjustments that will ultimately enrich your life. You will have a chance to examine your cognitive makeup objectively and learn more about your motivations and deepest aspirations.
These are the kind of times when you'll be required to rely on the resources of other people. To help you succeed, you might consider forming a business partnership or taking out a loan. However, you must ensure that you are facing them with the right approach and be prepared to invest time on your end as well. Individuals will be more inclined to help you through whatever circumstances you require assistance.
Your money will undoubtedly be scrutinized, particularly those that originate from outside sources. Naturally, both parties involved must benefit from this. You must look at your desires and those of the individuals you depend on and who depend on you. Due to Saturn's presence, there is a potential that while others may wish to assist you, their efforts may be hindered in some way, resulting in irritation and slowed progress. Keep on with persistence, and don't let this derail you.
As Jupiter briefly enters your sister water symbol of Pisces from mid-May to the end of July, the summertime would be a fantastic time for you to veer away from several of the difficult aspects of life. Remember that there are many planets in retreat at this period; consequently, it's not a wise idea to make any significant decisions or commitments. You should go on a soul-searching vacation where you may escape from the everyday grind and consider the broader picture.
You might be interested in topics like religion and philosophy. Cause some previous ways of thinking to fade into oblivion as you advance in your truth. Give your ideology some time to adjust to how much you've changed recently. Neptune, which is also in this area of your horoscope and can lead to idealism or confusion concerning spiritual topics, warns against becoming overly enthralled by any extreme views.
Permit yourself to research diverse civilizations and religions without becoming fixated on this newfound insight. Plenty of your previous thought systems may need to be dropped because they are no longer valid. But don't feel obligated to change them out right away.
You will have to concentrate on any collaborative projects established earlier in the year for the remainder of the year until Jupiter re-enters your area of common resources in August. This year, you'll learn a lot about setting boundaries and forging relationships with people while maintaining your moral principles. The universe has spoken. Examine your daily tarot reading to learn more about the day or the near future. The stars have spoken. If you are looking for more insights about your day or near future - check your daily tarot reading >>