cancer
Your Yearly Horoscope for
2024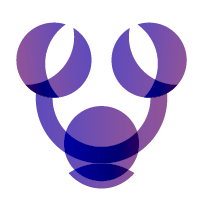 For Cancer in 2024, expect transformative changes that will ultimately enrich your life. This year offers a chance to deeply understand your psychological framework, revealing your true motivations and ambitions.
You'll find yourself needing to lean on others' resources. Consider partnerships or financial support like loans, but approach these with a sound strategy and a willingness to put in the necessary effort. People will be more likely to assist you if they see your commitment.
Financial scrutiny, especially from external sources, will be a key theme. Ensure that any financial arrangements are mutually beneficial. With Saturn's influence, be prepared for potential delays or frustrations from those who wish to help. Persistence is crucial; don't let setbacks deter you.
The period from mid-May to the end of July, as Jupiter enters Pisces, brings a respite from life's challenges. Many planets will be in retrograde, making it an inopportune time for major decisions or commitments. Instead, consider a reflective retreat to ponder life's bigger picture.
You may find yourself drawn to exploring religion and philosophy, prompting a shift in your beliefs. Allow your ideologies time to adapt to recent changes. However, be cautious of idealism or confusion in spiritual matters, as Neptune in this sector could lead to extreme views.
Embrace the exploration of different cultures and beliefs, but avoid becoming too attached to new insights. It's okay to let go of outdated beliefs, but there's no rush to replace them immediately.
The latter part of the year focuses on collaborative projects initiated earlier. With Jupiter returning to your sector of shared resources in August, you'll learn valuable lessons about setting boundaries and building relationships while staying true to your principles. This year is a journey of learning and personal growth. The universe guides you to understand and navigate these experiences. Examine your daily tarot reading to learn more about the day or the near future. The stars have spoken. If you are looking for more insights about your day or near future - check your daily tarot reading >>