cancer
Your Yearly Horoscope for
2022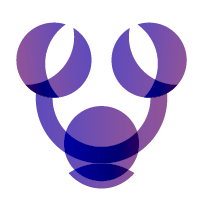 You are going to undergo some fundamental changes this year that will make your life more rewarding in the long run. You have the opportunity to observe your psychological make-up in a more objective light and to gain a deeper understanding of your own motives and deepest desires.
This is one of those times when you may be called to put some reliance on other peoples' resources- for example, you could enter into a business partnership, or take out a loan to help you get ahead. People will be more willing to assist you in whatever ways you need assistance, but you will have to make sure that you are approaching them with the right intentions, and be willing to put in the work on your end as well.
Your finances will certainly be in focus, especially those that come from outside sources. Of course, this needs to be a win-win situation. You must examine not only your own desires but those of the people you rely upon and who rely upon you. There is a chance that because Saturn is also here, that people will want to help you, but that help may be cut off in some way, causing some frustration and slow-downs. Don't allow this to throw you off course, and continue with patience and determination.
The summer would be a great time for you to take a step away from some of the harsh realities of life, as Jupiter takes a small dip into your fellow water sign, Pisces, from mid-May until the end of July. Bear in mind that during this time it is not a good time to make any sudden changes or big commitments. It would be great for you to take a soulful trip somewhere that you can disconnect from the details of life and think about the big picture.
Subjects like philosophy and religion may draw you in. Take some time to allow your worldview to catch up to how you have transformed in the recent past, and allow some old ways of thinking to fall away as you grow in your truth. Just be careful not to get too drawn in by any extreme ideologies, as Neptune is also in this part of your chart and can cause confusion or idealism about spiritual matters.
Allow yourself to explore other faiths and cultures without getting dogmatic about your newfound enlightenment. You may find that some of your old ways of thinking just do not sit well anymore and it is time to release them. However, don't feel that you must immediately replace them with new ones.
Once Jupiter re-enters your sector of shared resources in August, you will need to refocus for the rest of the year on any joint ventures started earlier in the year. A lot of your lessons this year will come from learning about your boundaries, and how to create bonds with others, without sacrificing your own values. The stars have spoken. If you are looking for more insights about your day or near future - check your daily tarot reading >>