sagittarius
Your Yearly Horoscope for
2024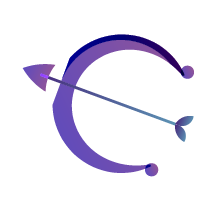 For Sagittarius in 2024, the focus shifts closer to home, with Jupiter and Saturn influencing your local environment and immediate surroundings. While you're known for being a broad thinker, this year challenges you to find new insights right in your own neighborhood.
We all have mental habits, and sometimes it's beneficial to simply absorb information without overanalyzing or seeking deeper meanings. As your communication methods evolve, you might face difficulties in connecting with those in your immediate circle, like neighbors, siblings, and relatives. Embrace a mindset of tolerance and non-judgment, accepting things as they are.
Your relationships and partnerships are poised for significant growth this year. Reflect on how to nurture your current relationships, or you may meet someone who feels like a destined match. Such connections will likely have a profound impact on your life.
It's a year to examine your interpersonal dynamics. Consider if you're projecting your issues onto others or relying on someone else for fulfillment. These reflections are crucial for personal development.
During the summer, Jupiter dips into the most intimate sector of your chart. While it's not the best time for major changes due to many planets being in retrograde, it's an excellent period for introspection and preparation for addressing past issues. This could also be a time to contemplate home expansion or property investment for the following year.
Identify any roles or responsibilities that feel burdensome and explore ways to work smarter, not harder. Failing to make necessary adjustments could lead to physical manifestations of stress.
2024 brings two significant eclipses to your sign. A total lunar eclipse in May prompts you to balance your needs with what you project onto others. A total solar eclipse in December encourages a deep dive into discovering your own truths.
This year for Sagittarius is about embracing growth in personal connections, reflecting on internal dynamics, and finding balance in both your immediate environment and deeper self. The universe guides you through these transformative experiences. Examine your daily tarot reading to learn more about your day or the near future. The stars have spoken. If you are looking for more insights about your day or near future - check your daily tarot reading >>