sagittarius
Your Yearly Horoscope for
2022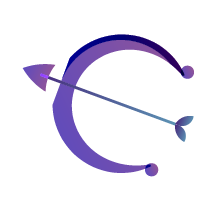 Your ruling planet, Jupiter, and Saturn are both working their way through your immediate community and surroundings this year. You are usually the big thinker, the philosopher. But this year you are being asked to look at what is 'right in your own backyard' to uncover some new truths you had not considered in the past. We all get stuck in patterns of thought, even the most open-minded of us. Sometimes it is a good idea to just take in information and process it, without having to turn it into some greater meaning.
In trying to connect and communicate with those in your community- neighbors, siblings, cousins, etc- you may run into some challenges as your modes of interacting evolve. Again, try not to get bogged down with over-analyzing things. This is a time when you should be able to accept things for what they are with a sense of tolerance and non-judgment.
This year your sense of partnership and balance will be an area of potential growth. This is a great time to look for how you can better balance a current relationship, or there is a chance you could meet someone this year who feels like someone you were meant to be with. If you do experience this sense of karmic destiny, you can be sure this person will have a profound impact on your life in some way.
There are also opportunities for growth in how you relate to others. Do you project your own issues on others because you don't want to face them? Do you look to someone else to complete you? These are the questions you can ask this year.
Over the summer, from about mid-May through July, Jupiter will dip into the most personal and private sector of your chart. This coincides with several planets retrograde, so it is not the best time to make sudden changes, but it is a great time to start looking at your personal life and preparing for a later time when you may be asked to address some issues from your past. This could also be reflected in your home and you may want to start mulling over the possibility of expanding your home or purchasing real estate next year.
It is also important at this point in your life to see if there are duties and obligations that are making you feel oppressed and address these in a healthy way. Perhaps there is a way to work smarter instead of harder? If you do not make some changes to give yourself more independence, you may find that your body will do it for you through physical limitations in the future.
This year will ask you to reach into your core and find your own higher truth. The stars have spoken. If you are looking for more insights about your day or near future - check your daily tarot reading >>