sagittarius
Your Yearly Horoscope for
2023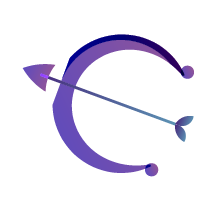 This year, both Jupiter, your ruling planet, and Saturn are moving through your neighborhood and surroundings. You are typically the philosopher or big thinker. However, this year you are now being challenged to examine what is "right in your own neighborhood" to learn some brand-new facts that you had not previously thought about.
Even those of us that are more open-minded fall into mental habits. Sometimes it makes sense to process information without trying to interpret it or give it a deeper meaning.
As your ways of interacting with change, you could encounter certain difficulties when attempting to reach out and communicate with people in your community, such as your neighbors, siblings, relatives, etc. Once more, avoid getting caught down in unnecessary analysis. You need to be capable of accepting things at this time for what they are with a spirit of tolerance and non-judgment.
Your sense of balance and partnership will represent an area for possible progress this year. It's a good idea to think about how you can manage your existing relationship at this point, or you might encounter someone this year that makes you feel like you were designed to be with them. If you feel this sensation of cosmic destiny, you may be certain that this individual would have a significant influence on your life.
Additionally, there are chances to develop your interpersonal relationships. Do you put your problems on other people to avoid having to deal with them? Do you need another person to make you whole? You can inquire about the following this year.
Jupiter will make a dipping motion into the area of your chart that is the most intimate and personal during the summer, from roughly mid-May until July. It isn't advisable to make significant changes at this time because numerous planets are retrograde, but it is a fantastic opportunity to examine your private life and get ready for a period in the future when you could be required to deal with some matters from the old days. This might be mirrored in your house as well, so you might want to start considering the prospect of building an addition or buying property next year.
Additionally, you must identify any responsibilities and roles at this stage of your life that are oppressing you and deal with them.
Maybe there is a method for working less hard and more intelligently? If you don't make certain adjustments to offer yourself greater freedom, your body can wind up doing it for you in the future through physical limits.
This year, Sag, there will be two eclipses in your sign. A total lunar eclipse occurs in May and invites you to consider the relationship between your necessities and those you project onto others. A total solar eclipse occurs in December and invites you to dig deep and discover your own greater truth. The universe has spoken. Examine your daily tarot reading to learn more about your day or the near future. The stars have spoken. If you are looking for more insights about your day or near future - check your daily tarot reading >>