virgo
Your Yearly Horoscope for
2024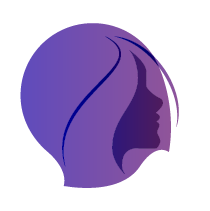 In 2024, expect a prosperous year in their professional sphere. The Moon's northern node in your career house, along with Saturn and Jupiter in your house of daily work, sets the stage for a new direction in your career. Immediate results may not be apparent, but the groundwork you lay now will pay off in the coming years.
As a Virgo, your natural organizational skills will be an asset. It's a time to get your affairs in order. Saturn may bring a sense of heavy responsibility, but Jupiter will balance this with a sense of achievement from your daily tasks.
This year is ideal for making changes in your career path and exploring volunteer opportunities, aligning with cosmic energies.
Your health should also be a priority. As you prepare for advancements in your career, your physical well-being needs to mirror this readiness. Address any lifestyle-related issues, especially if health concerns arise this year or the next.
You might find your fundamental beliefs challenged this year. Stay open-minded to recognize cosmic signals. Rigid beliefs may be upended by new realities.
Embrace diverse philosophical and spiritual views, and consider travel to broaden your understanding of different cultures. Suppressing new thoughts and feelings could lead to unexpected outbursts. Integrating these insights into your daily life is crucial for growth.
Over the summer, with Jupiter moving into your love sector, opportunities for romance blossom. Mid-May to July could be a significant period for those already in relationships, with potential for growth and deepening connections. For singles, this period might bring someone from a different background into your life.
This year enhances your ability to work collaboratively, improving your relationships across the board. If you have legal matters, address them during this time rather than later in the year.
Overall, 2024 is a year for Virgo to embrace growth in both professional and personal realms, staying open to new experiences and insights. The universe is guiding you through a period of significant development. Examine your daily tarot reading to learn more about your day or the near future. The stars have spoken. If you are looking for more insights about your day or near future - check your daily tarot reading >>