virgo
Your Yearly Horoscope for
2023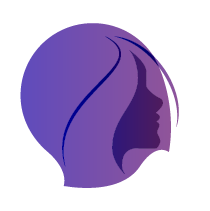 Your professional life will have a very lucky and significant year in 2022. You get the chance to start your career off on a new path because the Moon's northern node is transiting your home of reputation and career, while Saturn and Jupiter are both in your house of regular work. Don't give up if you do not see results right away; likely, you won't see the rewards of your work for the first few years.
Virgos are naturally organized and methodical, so you ought to be doing just that right now. Set your affairs in order, as they say. Jupiter will improve the issue by allowing you to enjoy a sense of accomplishment from these everyday responsibilities, despite Saturn's penchant for making you feel that you've taken on a great deal of duty.
On a cosmic level, this is a great year to make changes to your work path and perhaps look for opportunities to volunteer.
You should start paying very close attention to your wellness throughout this year as well. Your body needs to reflect that since you're going through a pre-planning stage in your professional life. You must take good care of your body because it is the soul's tool during this lifetime.
You will have to deal with the underlying issues, which are frequently lifestyle-based, in the event you discover that you begin to develop some illness throughout the year or the following year.
Additionally, you may be experiencing a time when your fundamental worldviews are being tested. To be able to recognize the clues that the cosmos is attempting to provide you, it's indeed best to maintain a very open mind. If your beliefs are unbending, you'll soon discover that reality is very different from what you once believed.
By being receptive to new and various philosophical and spiritual perspectives and by traveling to understand more about other cultures, try to foster this Uranus stimulation.
Attempting to hold back on these fresh emotions and ideas may lead to them unexpectedly coming out. Discover a way to integrate these fresh insights into regular living; that is the key to development.
Jupiter will drop into your love sector over the summer, opening the door for someone beautiful to grace your life. Mid-May until July would be a growth and rapid if you are romantically involved. If not, you might meet someone at this time who comes from a significantly different background than you, if not somebody entirely new.
In essence, your ability to collaborate with other people to achieve positive results will improve entirety your relations during this period. Additionally, if you have any legal concerns that need to be resolved, you must do so now rather than during the remainder of the year. The universe has spoken. Examine your daily tarot reading to learn more about your day or the near future. The stars have spoken. If you are looking for more insights about your day or near future - check your daily tarot reading >>