aquarius
Your Yearly Horoscope for
2022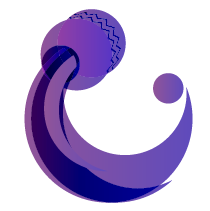 This is a special year for you, Aquarius. Your karmic path is leading you to a place of deep transformation, and if you are willing to do the work, you have incredible potential for growth.
As both Saturn and Jupiter begin transiting your identity sector, this is where you will experience growth. You have completed one phase of life and are now starting on a new one, and it is time to look inward to discover your potential.
You have work to do this year on both your approach to the world and inner psyche, and the chances are that you will need to take a complete inventory and restructure some things about yourself. For the past 14 years, you have been focused on more outward pursuits, but during this phase, it may be best to divert some of your energy away from the 'world out there' and start to look inward.
This would be a great year to start some sort of therapy if you have unresolved issues from the past, as you are also in a phase of life where your most personal parts of life are going through some unexpected changes and disruptions. You are being shown which parts of your foundation structure need to be changed, whether that is in the form of your home, family, or your connection to your ancestral roots.
Any structures in your life that have outgrown their usefulness will be affected by this. If there are ties to that past that are not serving you any longer, they may be severed at this time, which can be difficult to deal with, but the more you can lean into this energy of change, the less disruptive it should be. Pay attention to your home at this time as well, as it may need some repairs, or it may be time to move to a new home.
You have the potential this year to showcase your creativity. Your confidence in your own abilities is high, and you should be able to step into a position of leadership. People will be drawn to your magnetism this year, so make the most of it! From mid-May through July, you may begin to focus a bit more on your finances and material goods as Jupiter dips his toe into your money sector. Just be sure not to go on a spending spree or make any drastic investments over the summer.
This should be a fortunate year for you. In your relationships with others, you should find a lot of mutual benefits, as long as you are sure not to inflate your own importance. You will get the best results when you consider everyone involved. You will be able to look within yourself to find spiritual growth. This is a wonderful year for learning new things and even ridding yourself of old prejudices. If you take advantage of the energy available to you this year, you can end up making some truly effective and lasting changes that can push you toward a more fulfilling future. The stars have spoken. If you are looking for more insights about your day or near future - check your daily tarot reading >>