aquarius
Your Yearly Horoscope for
2023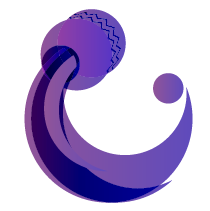 You have a special year, Aquarius. If you are willing to put in the effort, you have tremendous potential for growth since your karmic path is guiding you to a destination of profound transformation.
Here is where you'll develop as Saturn and Jupiter start to enter your identification sector.
It's a moment to look within to realize your potential now that one stage of life is over and a new one is beginning.
This year, you ought to work on both your view of life and your spirit. You'll likely be required to take an extensive inventory of your life and reorganize some aspects of it. You have already been concentrating on more external hobbies for the previous 14 years, but perhaps it is beneficial to start turning more of your attention inwards during this time.
Suppose you do have unresolved difficulties from the old days. In that case, this is an excellent year to begin treatment because you are simultaneously going through a time in your life when your most private aspects are seeing some dramatic shifts and interruptions. Whether it takes the shape of your house, your family, or your ties to your ancestors, you are now being taught which elements of your concrete foundation ought to be altered. This will affect any frameworks in your journey that have outlived their function. During this time, pay close attention to your residence as well. It might need some repairs, or it might be time to relocate.
This year, you get a chance to show off your originality. You ought to be prepared to take a leadership role because you have a lot of faith in your talents. This year, others will be attracted to your charisma, so take advantage of it! Jupiter will be dipping his heel into your financial life from mid-May through July, which may cause you to start concentrating a little more on your money and material possessions. Just be careful not to overspend or make any significant purchases over the summertime.
You ought to have a lucky year this year. So long as you are careful not to exaggerate your significance, you should discover a lot of rewards in your connections with other people. When you take into account everyone engaged, you will achieve the finest results. You'll have the ability to look from the inside to find spiritual development. This season is great for picking up new skills and perhaps getting rid of old preconceptions. You can wind up making some genuinely useful and long-lasting changes this year if you make the most of the power at your disposal, which can help you move toward a more meaningful future. The universe has spoken. Examine your daily tarot to learn more information about your day or the near future. The stars have spoken. If you are looking for more insights about your day or near future - check your daily tarot reading >>