gemini
Your Yearly Horoscope for
2022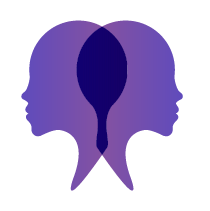 This year your ideas about life on a philosophical level will undergo some development and growth. This is a time for you to really get a handle on life and what it means to you as you are climbing toward greater heights.
With both Jupiter and Saturn in this sector of philosophy and worldly views, your perspective on life can open up to new experiences. Reading and learning about different cultures, philosophies, and religions can help you to incorporate valid beliefs into your own life, although you want to be sure to experience them on a practical level and not let yourself get dogmatic in your beliefs.
This year is a time when you could get a lot out of not only raising the vibration of your own consciousness but allowing the world to change your ways of thinking as well. Travel to foreign countries can be most beneficial if you plan well, especially if you go to experience the culture rather than to just take what you can from it for your enjoyment. If that is not possible, simply interacting with people from different backgrounds than yourself can help to broaden your views and relieve you of some prejudices.
You are in the middle of a very transformative phase in your life as well. With Uranus transiting your sector of the unconscious mind, you are likely experiencing all sorts of instability and unexpected events that seem to come from nowhere. These are being created from suppressed energies within your psyche that you may not be aware of, or that you might have tried to ignore for some time.
Some manifestations of this might be secrets that are suddenly revealed, people suddenly turning against you, or in extreme cases, hospitalization or incarceration. In several years you will be reaching a point where you will have this energy of change enter into your personal image sector, and so facing these submerged issues now will help you fully realize your potential at that point. This would be an excellent time to start some sort of psychotherapy if you think it would be helpful.
Over the summer, Jupiter will take a dip into your house of career from mid-May through June. This would be an excellent time to lay some groundwork for big changes you can make next year. Just be sure not to over-inflate your own importance as you work for what you want.
This is a year in which you can truly become more in tune with who you are. This is a time for you to worry less about relationships with others, and more about yourself- not in a selfish way, but to better understand your strengths and your purpose in this life. You may even decide to change up your appearance to bring it more into alignment with your inner self. If you can face some of your inner compulsions, broaden your horizons, and build up your own higher consciousness, you will see great rewards in the future. The stars have spoken. If you are looking for more insights about your day or near future - check your daily tarot reading >>