gemini
Your Yearly Horoscope for
2023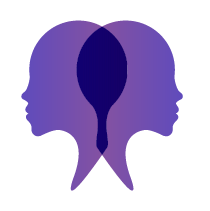 This year, you'll experience some growth and development in the philosophical aspects of your life. So you can go toward higher goals, this is the right moment for you to fully reflect on your existence and discover what it signifies to you.
Your perspective on life may broaden as a result of both Saturn and Jupiter being in this region of philosophy and worldviews. You can integrate legitimate beliefs into your personal life by reading about other philosophies, religions, and cultures. However, you should be careful to experience these beliefs on a practical level and avoid becoming dogmatic in your beliefs.
You could benefit greatly from changing your viewpoint this year, as well as from increasing the frequency of your mind.
If you make a good plan, traveling to foreign places may be quite helpful, especially if you choose to enjoy the culture instead of simply taking what is available. If it isn't possible, merely talking to people who are different from you can allow you to see things differently and get rid of certain prejudices.
You are also going through a revolutionary time right now in your life. Uranus is currently shifting your area of the collective unconscious, so you're probably dealing with a lot of instability and unforeseen events that appear to happen out of the blue. These are being produced from forces in your mind that have been suppressed but which you might not be cognizant of or may have attempted to ignore.
Mysteries that are abruptly exposed, people suddenly rallying against you, or perhaps in severe circumstances, illness or incarceration, are a few indications of this. By addressing these hidden difficulties now, you'll be better able to recognize your full potential when this wave of transformation enters your self-image area, which you'll be reaching in a few years. If you think that beginning some form of psychotherapy would be beneficial, now would be a great moment to do so.
From mid-May to mid-June, Jupiter will drop into your professional sign over the summer. This would serve as a great opportunity to establish the foundation for significant improvements you can make in the upcoming year.
As you struggle to achieve your goals, just be careful not to exaggerate how important you are to yourself.
You have the opportunity to get in touch with who you truly are this year. You should focus more on self at this time—not out of selfishness, but to truly comprehend your abilities and your life's purpose—and very little on your connections with others. You might even opt to alter your looks to make them more consistent with who you are inside. Future benefits will be enormous if you can conquer some of your underlying compulsions, expand your horizons, and develop your own higher self. The universe has spoken.
Examine your daily tarot reading to learn more about your day or the near future. The stars have spoken. If you are looking for more insights about your day or near future - check your daily tarot reading >>