taurus
Your Yearly Horoscope for
2022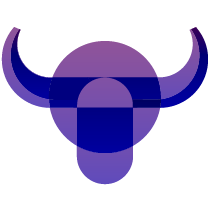 Even though Taurus is a sign that usually rejects change, you have probably noticed that you have been experiencing quite a bit of it lately. It may be that you have felt a newfound desire for freedom, and therefore you are not able to accept limitations that have been placed on you in the past.
You are currently in a multi-year phase of completely restructuring how you interact with the world. People you have known for many years may suddenly question your actions because you are displaying sides of your personality they have not seen before. But Taurus, there is a good chance you are gripping very tightly onto the old paradigm, which can cause some sudden undesired events to occur. These issues are brought about by your need for change to be suppressed.
The best thing you can do is to acknowledge where you are allowing yourself to be held back and allow yourself to make the necessary changes to give you the freedom to truly be yourself.
You are also entering a time when you will experience a stronger drive in your area of career and public reputation. Hopefully, you have laid a strong foundation in previous years because now you have the potential to gather the rewards of all of your hard work from the past. This is a time when you will reap what you have sown, and so as long as you have not created many enemies or behaved immorally, you should have great accomplishments now.
It is important to not get too carried away with your own importance, however, so remember to remain humble and practice gratitude regularly. However, with Jupiter and Saturn both in this sector of your chart, you can be sure that if you wish to get ahead, and are willing to put in the work, you will be very successful this year.
This can be very helpful in your financial matters as well, as you are also experiencing a shift in your values. Think of your finances and possessions as tools to move you forward on your journey, and do not allow them to control you.
Over the summer, you will want to start to connect with your larger social circles, laying the groundwork for a support system that can help you in future years. Building your career is great, however, in the end, we all need a community to be truly successful.
Pay attention this year to the changes you may be making in your interactions with others, some of which may come into conflict with your strong drive in your career sector. Over the course of this year, there will be challenges merging these two evolutions of yourself, which you will have the opportunity to resolve and bring into an agreement by the end of the year.
This will be a learning process, so when you hit these challenges, try to look at them objectively and see how you can best work through them, probably by finding a balance between your own needs and the demands of your public life. The stars have spoken. If you are looking for more insights about your day or near future - check your daily tarot reading >>