taurus
Your Yearly Horoscope for
2024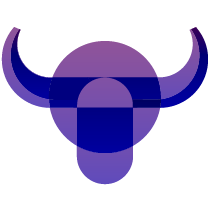 In 2024, Taurus, you may find yourself confronting change, an element often challenging for your sign. Despite past resistance, you're developing a newfound desire for freedom.
You're in the midst of a transformative journey in how you engage with the world. As you reveal new aspects of yourself, long-standing acquaintances might be taken aback. There's a possibility you're clinging to old views, which could lead to unexpected consequences. It's important to acknowledge these changes and let go of any resistance.
This year is also significant for your career and public image. If you've laid a strong foundation, now is the time to harvest the rewards, assuming your past actions were ethical and didn't create adversaries. Remember to stay humble and grateful, as Jupiter and Saturn in this sector indicate a prosperous period for those willing to work hard.
Your financial perspective is also evolving. View your resources as tools for your journey, not as entities that control you.
Summer is an ideal time to strengthen your social connections, creating a supportive community essential for long-term success. While focusing on your career is important, remember the value of a supportive network.
2024 brings challenges in balancing your professional drive with your evolving way of connecting with others. Integrating these facets of yourself may be tricky, but by year's end, you'll have the opportunity to find harmony.
Approach challenges objectively, seeking a balance between personal needs and social responsibilities. The universe is guiding you towards a harmonious blend of learning and growth.
Examine your daily tarot reading to learn more about your day or the near future. The stars have spoken. If you are looking for more insights about your day or near future - check your daily tarot reading >>