taurus
Your Yearly Horoscope for
2023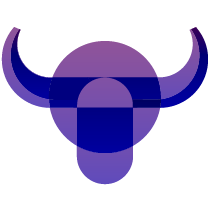 Even though Taurus is a symbol that typically resists change, you have surely noticed that there has been a lot of it lately. You could be able to tolerate the restrictions that have been imposed on you in the past since you have a fresh longing for independence.
You are gradually going through a multi-year process of completely changing the way you relate to the outside world. People you've known for a long time might start to doubt your actions since you're showing them facets of your nature they aren't familiar with. However, Taurus, there's a high chance you're clinging tenaciously to the outdated viewpoint, which can result in some unforeseen consequences. The suppression of your urge for change is what has led to these problems.
The best course of action is to accept where you are, permit yourself to be constrained, and enable yourself to undertake the necessary adjustments to free you up to be who you are.
Additionally, you are going through a phase when your drive for your career and public image will strengthen. Now is your chance to reap the benefits of all your prior hard work, so hopefully, you built a solid foundation in previous years. As long as you have not made a lot of enemies or acted immorally, you should be able to reap the benefits of your actions now.
To avoid overestimating your significance, keep in mind to consistently express appreciation and maintain your humility. Jupiter and Saturn are both in this region of your chart, so if you want to advance in life and are prepared to put in the effort, this year will be a very prosperous one for you.
This can also be quite beneficial for your financial situation because you are going through a change in values. Consider your money and items as tools to help you on your trip; do not let them dominate you.
You should begin making connections with your social networks over the summertime so that you may build a support group that will be there for you in the coming years. Building your profession is important, but in the end, to fully succeed, we all need to have a community.
This year, be aware of any adjustments you make to adapt to the way you connect with people, many of which will conflict with your intense drive in your line of work. There will be difficulties fusing these two iterations of yourself during this year, but you'll get the chance to work through them and come to a consensus by the year's end.
A balance and a learning experience will take hold, so once you encounter difficulties, try to approach them with objectivity and consider how to handle them most effectively. Strike a balance between both your personal needs and the requirements of your social sphere. The universe has spoken. Examine your daily tarot reading to learn more about your day or the near future. The stars have spoken. If you are looking for more insights about your day or near future - check your daily tarot reading >>