pisces
Your Yearly Horoscope for
2023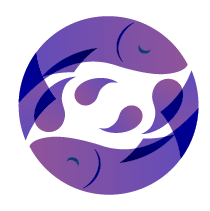 Pisces, this is the year to reflect within. The new year begins with Jupiter and Saturn in sync in your region of compassion and spirituality. This implies that if you are prepared to put in the necessary effort, you have a high chance of development in this field. This is a great moment to wrap up activities you started earlier as Saturn moved over your social and career sectors because you are finishing a phase of outward progress.
However, this is not the ideal time to begin new projects because you are passing through a transition that will usher you into a new stage once he enters your ascendency in a few years. Your self-image will be capable of expanding this year, making you more receptive to your link to the cosmos and all of its hidden mysteries. Additionally, there's a good chance that you'll run into an instructor this year who may guide you along this route or that you'll end up being that instructor for someone else.
Additionally, you are currently undergoing a period where all things in your everyday life are becoming more important. This indicates that you are beginning to notice some potential for improvement in each of your daily interactions. Your communication and thought processes are undergoing a change that will take years.
However, you could realize that unanticipated events are pulling you on a new (and occasionally uncomfortably uncomfortable) path. These things might occur while performing routine duties like running errands, conducting regular business, or simply talking on the phone with your sister or cousin.
Even under the most commonplace of circumstances, don't disregard anything that calls to you. This force will push increasingly harder to be recognized if you overlook or blatantly ignore the cues and rhythms that are currently manifesting in your life. Worst-case scenarios include the possibility of accidents if this force is persistently repressed.
The moment may be right to pursue technological or scientific endeavors as well as to delve deeper into spiritual and esoteric activities like yoga, astrology, or anything else in between. As an element of this mental change, permit oneself to investigate these new hobbies.
To uncover more information than you might on your own, you would like to delve deeply into your ancestry. This year is the perfect moment to focus on that area of your life if you've felt distant from your family and home and want to give it greater meaning. If you're prepared to be vulnerable, you have the ability right now to be incredibly nurturing, and because of that, you can make significant adjustments to your own life.
This year, you could feel tormented by unsolved concerns that you may view as mistakes or shortfalls but resist the need to withdraw entirely and become depressed. Yes, this is a good time to reflect on your life and assess yourself, but you really should never forget that you are a component of something larger than yourself, and others care about you. The universe has spoken. Examine your daily tarot reading to learn more about your day or the near future. The stars have spoken. If you are looking for more insights about your day or near future - check your daily tarot reading >>