virgo
Your Yearly Horoscope for
2022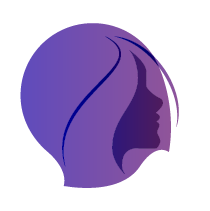 2022 will be a very fortunate and meaningful year for your work life. Your career and reputation zones are transitioning; use this opportunity to launch your career in a new direction. But, likely, you will not see the fruits of this labor for a few years, so don't get discouraged if you do not have immediate results.
Virgo inherently understands how to prepare and organize, and this is exactly what you should be doing right now. As the saying goes, "put your own house in order". Saturn here may make you feel like you have taken on a lot of responsibility, but Jupiter will help the situation by giving you a sense of fulfillment from these daily duties.
This is a wonderful year to make adjustments to your career path and on a karmic level, perhaps find ways that you can give back.
This is also a year when you will want to really start paying attention to your health. Just as you are working through a period of preparation in your work life, your body must reflect that. Your body is your soul's tool in this lifetime, and you must care for it. Especially with Jupiter here, be careful not to overindulge in fatty or sweet foods this year, as this could create some weight gain as well as put extra stress on your internal organs.
If you do find that you start to develop some ailment over this year or next, you will need to address the underlying factors, which are often lifestyle-based.
You are also going through a period where your basic views about the world may be getting challenged. It is best to try to keep a very open mind so that you can pick up on the cues that the universe is trying to show you. If you are rigid in your views, you will soon realize that things are much different than you think.
Try to nurture this Uranian stimulation by opening up to new and different types of philosophy and spirituality, as well as traveling to learn more about the world. If you try to suppress these new feelings and thoughts, they may come out in unexpected ways. Find a way to balance these new realizations with your everyday life, as that will be the key to growth.
During the summer, Jupiter will take a dip into your sector of relationships, paving the way for something wonderful to enter your life. If you are currently in a relationship, the time from mid-May through July will be a time of growth. If not, you may well meet someone during this time, possibly someone from a very different background from yourself.
Essentially, all of your relationships will receive a boost during this time, and you will be able to work with others to achieve very beneficial outcomes. Also, if you need to address any legal matters, you should do so during this period, but avoid them the rest of the year. The stars have spoken. If you are looking for more insights about your day or near future - check your daily tarot reading >>